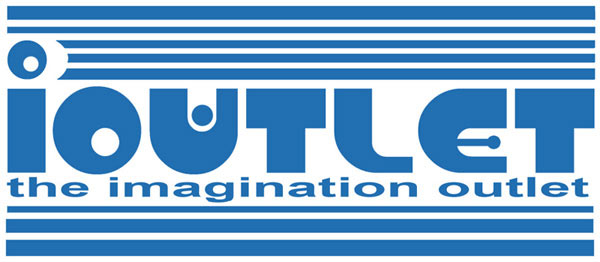 The Imagination Outlet (iOutlet for short) teams with cafepress.com to bring you some of the most unique and fun designs on t-shirts and other apparel as well as many other fun gift items. You will find very unique designs at iOutlet because many of the design ideas come from our own customers. Our graphic artists have created designs ranging from politics to religion and everything in between. Here at iOutlet you can really find any design that you can imagine on hundreds of different products.
Check out some of our latest and hottest items below. Browse through the directory for designs on hundreds of different items.


Here are some of our best selling products this month.
www.theioutlet.com
High Quality Tees, Bumper Stickers, Adult and Children's T-Shirts ,Hats, Buttons ,Mugs ,Teddy Bears,Apparel, Gifts and more.

iOutlet offers a wide range of designs on thousands of products. Designs include humor, dragons, horses, penguins, poker, spiders, big cats, little cats, dog breeds, monkeys,ladybugs,aliens, smileys, funny quotes, robots, cars ,stuff for mom,2008 election gear, sports tees, astrology, stuff for gamers, movie and TV items, fun gifts, back to school gear, patriotic graphics, awareness ribbons, maternity wear, things in the news ,baby stuff, greeting cards and much more. Browse through the shop and find the perfect item for you or the perfect gift. Have a great day.

New greeting cards just added. New election yard signs for 2008 added. Check out our Class of 08, 09 and 2010 items. Lots of stuff for the new bride. Our horoscope tees make great birthday gifts. Find the perfect item for anyone right here. New Teddy Bears just in time for Valentine's Day. Be sure to contact us if you need a special design. This site is owned and operated by Jerry Lambert and theioutlet.com .All content is subject to copyright.

TIP: Many items come in multiple colors, they are tagged "More Colors Available". Just click on the item and scroll over the color bar below the image to find your desired color, then click on it. 30-Day Money Back Guarantee on all merchandise. Thanks for visiting iOutlet be sure to bookmark us.

Check out some other great stuff below like Star Wars merchandise, Fossil Watches, Fatheads or try out Keen and Perfectmatch.com.