| | | |
| --- | --- | --- |
| | | Wags and Whiskers |
Our Grants
We apply for grants from other organizations to support our
Spay & Neuter Financial Assistance Program. We do not use
these funds for general operations.
We want to thank these great organizations for their current help:
Get the plate that shows you care, while being part of the solution. Funds from the sale of state Animal Friendly License Plates are made available as grants to qualifying nonprofit or governmental agencies offering low cost spay and neuter services for dogs and cats in order to reduce surplus populations of these animals in Tennessee.

The Build-a-Bear Workshop Bear Hugs Foundation is committed to making life more bearable for children, families and pets, in need of a helping paw. With the sale of each full-sized Bearemy's Kennel PalsÒ friend – a collection of Build-a-Bear WorkshopÒ plush dogs – one dollar is donated to domestic pet programs including local animal shelters, stray pet rescue and rehabilitation organizations, and pet education programs around the country. Funds are available to qualified non-profit animal groups in the United States and Canada through a quarterly grants process. Visit www.buildabear.com for more information.

In February, 1999, the PETCO Foundation was established to promote a wide variety of educational and charitable activities nationwide by partnering with local animal welfare organizations
at the grass roots level.

Since then, the PETCO Foundation has raised over $34 million through a combination of fundraisers including Tree of Hope, Spring A Pet, Round Up and KIND News. In addition, the PETCO Foundation is always prepared to launch immediate fundraising efforts in the case of natural disasters and emergencies.
~ ~ ~
Elinor Patterson Baker Trust
~ ~ ~
Bernice Barbour Foundation
click here for their website
The Bernice Barbour Foundation was established to fund organizations which provide programs to protect, preserve, and nurture companion animals, large animals, native wildlife, and marine species in the United States. Hands on care, animal health/welfare, and veterinary medical research are priorities.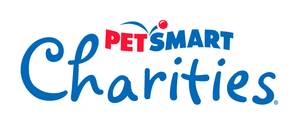 Click here for their website
PetSmart Charities, Inc., was established in 1994 as a registered 501(c)(3) nonprofit organization to champion the cause of saving the lives of homeless pets. Since 1994, PetSmart Charities® has become a leading funder of animal welfare agencies across North America, donating more than $88 million to animal welfare programs and helping to save the lives of more than 3.9 million pets through its support of 1,145 PetSmart Charities Adoption Centers inside PetSmart® stores.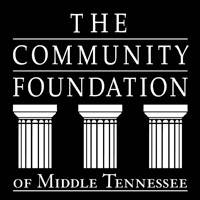 Our Mission:
We are dedicated to enriching the quality of life in Middle Tennessee.
Our Goals:
To serve as a leader, catalyst, and resource for philanthropy.

To build and hold a permanent and growing endowment for the community's changing needs and opportunities.

To strive for excellence in strategic grantmaking that benefits all citizens of our community in fields such as social services, education, health, the environment, and the arts.

To provide flexible and cost-effective ways for civic-minded individuals, families, and companies to contribute to their community – now and for all time.

Click here for their website

~ ~ ~

Pedigree Foundation

Our mission

Through no fault of their own, more than four million dogs end up in shelters and breed rescue organizations every year, and nearly half of them never find a place to call home. Our mission is to help those dogs by providing grants to 501(c)(3) shelters and rescue groups—and by encouraging dog adoption.
~ ~ ~
ASPCA Grants provide support to a variety of U.S.-based nonprofit animal welfare organizations through cash grants, sponsorships, executive and technical assistance, and training. In 2011, we received a grant of $2,500 for "Beat the Heat" cat spay / neuter. Click Here to see article.
~ ~ ~
Two Mauds, Inc.
A Private Foundation
~ ~ ~
Wags and Whiskers Pet Rescue, Inc.
Crossville, Tennessee