March 18-23, 2013 (6 days)

CALIFORNIA COAST & HEARST CASTLE

$975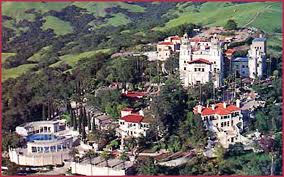 This is one of our most popular tours. We travel by motorcoach to Ventura where we stay at the Crowne Plaza. Our hotel is right on the beach with a boardwalk and the Ventura Pier nearby. Next morning we'll visit the Santa Barbara Mission, then have lunch and free time in Solvang, a unique Danish village. Next day we'll visit the fabulous Hearst Castle where we'll see the National Geographic film on the building of the castle, then have a guided tour of the 57-bedroom "ranch house" of William Randolph Hearst. Then its on to Monterey for two nights. We'll have dinner on famous "Cannery Row", tour Carmel and the 17-mile Drive, stroll Monterey's Old Fisherman's Wharf, and visit the world famous Monterey Bay Aquarium. On our way home, we'll travel through the San Joaquin Valley to Bakersfield, overnight, then travel back to LHC. This is a great scenic tour! Reserve now with just $25.
Included: All transportation, lodging, all admissions, 3 breakfasts, 2 lunches, 5 dinners.