Click on images to enlarge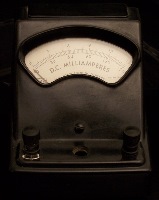 Welch Laboratory Type D.C. Milliammeter
I've had this for years, and someday I'll find a use for it.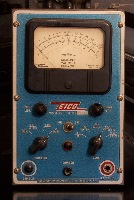 Eico 221 VTVM
A workhorse.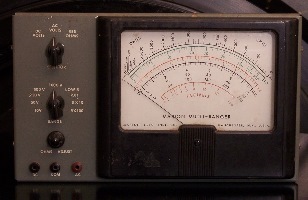 Marion Multi-Ranger VOM
I haven't been able to find out anything about this yet.
It's pretty much gutted, but the huge scale makes me want to get it working.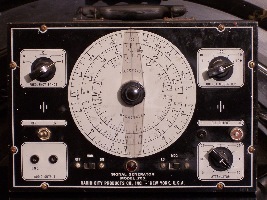 Radio City Products Model 705 Signal Generator
Pretty basic, someone calibrated it with a pencil.
I sure am glad I held on to those old microphone connectors.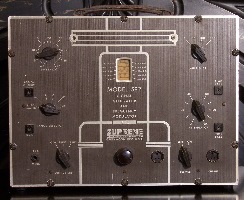 Supreme Model 582 Signal Generator
This is just a beautiful instrument, built like a tank.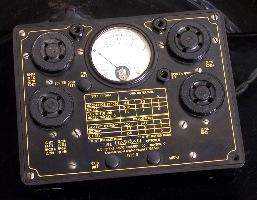 DayRad Type B Tube Tester
I found this bouncing around inside my Bosche Cruiser after I brought it home.
Condition is excellent, but I don't think I'll risk my vintage tubes trying it.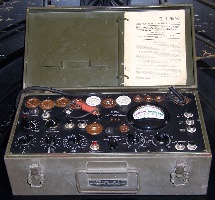 I-177-B Military Tube Tester
Made by Supreme
This is the one I use for everyday. Complete with manual.