LinkExchange Member
| | |
| --- | --- |
| | Freebies and Specials Page |
This page accessed over
times. FastCounter by bcentral

Subscribe to SmarterKids.com FREE SmarterNews Newsletter!
www.capecodbaby.com/freebie.html A links page to freebies, coupons and sweepstakes.
www.covco.com/nannie A links page, on the 1st page, click on the pregnancy button and the family button for lots of related links. Also has freebie links.
www.dawnsoft.com A company specializing in baby related software. They have some free trial versions to download as well as FAQs on baby naming and fertility issues.
enews.com They offer free subscriptions to print magazines at this site.
www.evenflo.com Evenflo baby products. Nice site has lots of info, on products as well as safety tips, pregnancy and baby care. Including recall info on their own products. They have a "find the hidden hot button within the site" contest, win Evenflo products, 70 winners per month.

www.FreeGifts4Kids.Com - New and expecting parents receive FREE baby products from major baby companies such as Gerber, Nestle Carnation, and Mead Johnson. FREE
www.freestuffpage.com/ A general freebie page.
www.heinzbaby.com Heinz, the food company, resource for infant nutrition and feeding. They offer a Baby Club, receive nutrition booklets and coupons. Sign up and be entered in their monthly drawing.
www.huggies.com Explore Huggies World. Info about Huggies diapers, plus some tips for parents and contests for free Huggies.
www.larktoys.com Lark Toys on-line catalog. Check out their contests and drawings for free stuff.
www.littledidiknow.com/free.htm Links to sites with free stuff.
www.meadjohnson.com Makers of Enfamil. Informative site with links. Enroll in their Enfamil Family Beginnings program for coupons and specials.
www.members.tripod.com/~jkeri/babyfreebies.htm A large list of baby freebies and company phone numbers. No fancy graphics, just lots of links and phone numbers to all kinds of free baby and pregnancy items. If you are in to freebies, there are links at the bottom of the page to other freebie lists.
members.tripod.com/~THING/grid2.html A links page to Freebie sites.
www.meijer.com Meijer is a store in Illinois, Ohio, Indiana, Kentucky, Michigan. If you are near one, they have a baby club and on-line contests for freebies.
members.aol.com/BABYFORUM/index.htm The Baby Forum. On-line version of the newsletter. Some parenting resources, plus a freebies page.
www.munchkininc.com Munchkin Inc. makers of baby products. Site has information, tips, specials and a monthly baby photo contest with a prize of a $50 gift package.
www.onceuponaname.com/body_freebies.htm A list of links to Freebies, Coupons, Contests and Promotions
www.online-sweepstakes.com Lists of sweepstakes, contest, etc. for cash and/or prizes.
www.orajel.com Orajel's home site. Info and tips. Coupons and rebates available.
pages.ivillage.com/pp/xilamom Cutting Costs Baby Freebies. Huge selection of free stuff, 800 numbers, coupon offers and more. As well as message boards and a newsletter.
www.parentsclub.com Triaminic home site. Info about coughs and colds, links, even games for kids. Sign up for the club and get specials and freebies.
www.sears.com Sears online store.
www.yourevents.com/freemoney Freebies and pay to surf sites.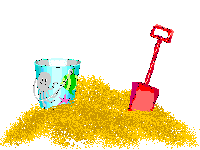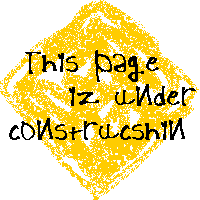 Back to