Altissimo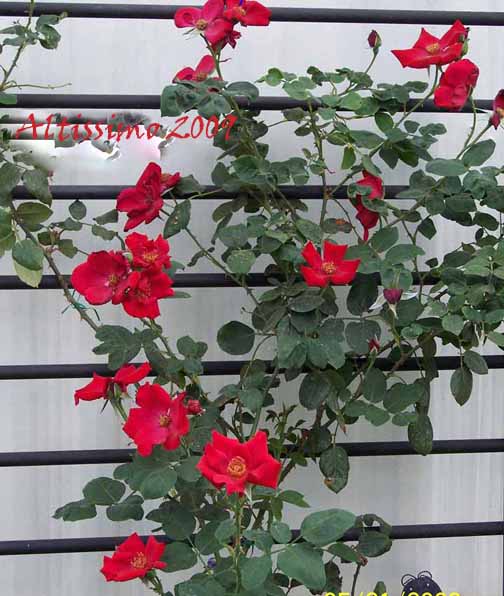 I bought Altissimo at a nursery in Phoenix, May 2005.
Tag Description:
Chinese lacquer-red with large flowers. Light fragrance.
My description:
This rose was already about 4' tall when I bought it. I can't wait to see how it does this spring. Alan in Phx. has one that does really well.
---
© Webmaster: Robin Cramer 2006