Camara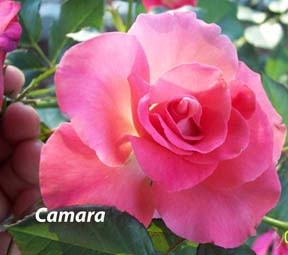 I bought Blue Girl at a Home Depot in Kingman, September 2008.
Tag Description:
It says fragrant and says it is an everblooming hybrid tea.
My description:
This rose was totally full of blooms that smelled good. I also like the hot pink color they looked to me instead of red that Every rose says it is.
---
© Webmaster: Robin Cramer 2006