Christian Dior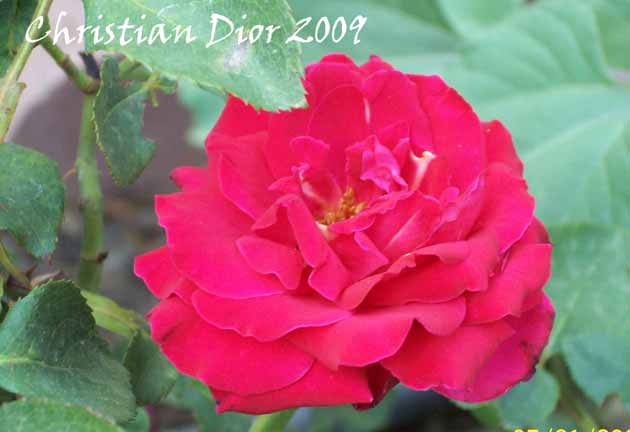 I bought this rose at our local K-Mart, July 2003.
Tag Description:
Hybrid Tea. Medium to large, fully double flowers that have high centers and are a lovely medium red. Soft, spicy fragrance. Excellent cutting and bedding rose. Thrives in warm climates. Vigorous upright growth.
My description:
January 2006- This rose is the prettiest red in the Red & White bed It has a really nice shape, too.
---
© Webmaster: Robin Cramer 2006