Double Delight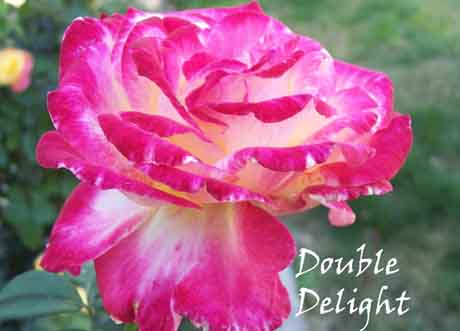 I bought this rose at our Home Depot in Lake Havasu, April 2003.
Tag Description:
Blooms are magnificent in color, form, and fragrance. Long cutting stems. Fragrant.
My description:
January 2006- I love this rose, the colors are awesome! It is outside my craft room window and it is almost as tall as Love & Peace. Both will get pruned so they should be even better this year.
---
© Webmaster: Robin Cramer 2006