Grande Finale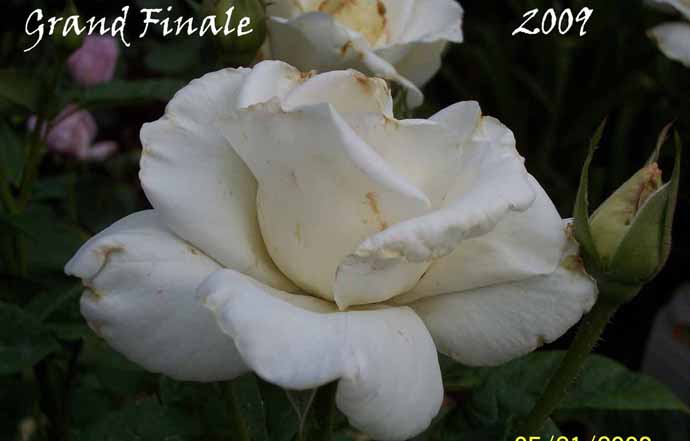 I bought this rose at our local Walmart April 2002.
Tag Description:
Elegant, long buds spiral into exhibition-quality ivory blossoms. Light, sweet fragrance.
My description:
January 2006- This isn't one of my favorite white roses, but it got lots better after the first couple of years. The best one is Honor, it doesn't smell at all, but it has lovely blooms.
---
© Webmaster: Robin Cramer 2006