Gypsy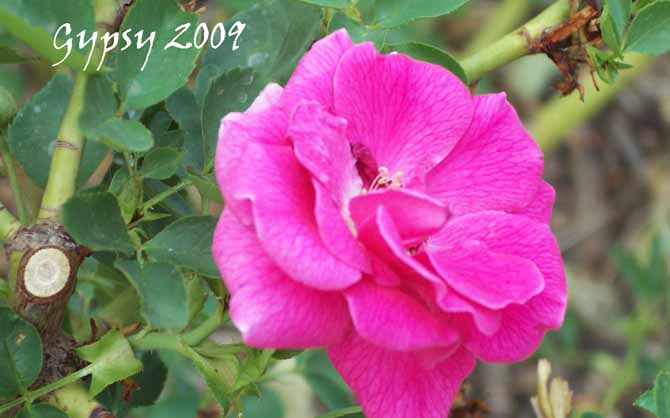 I bought Gypsy at Home Depot in Bullhead City, AZ. January 2004.
Tag Description:
Fiery orange-red blooms with a light, spicy fragrance. Hardy, prolific bloomer. Everblooming Hybrid Tea Rose.
My description:
January 2006- I fell in love with the picture and name. Right now it looks half dead, but after pruning we'll see how she does. She has to stand up to a lot of competetion in this bed.
---
© Webmaster: Robin Cramer 2006