Hot Cocoa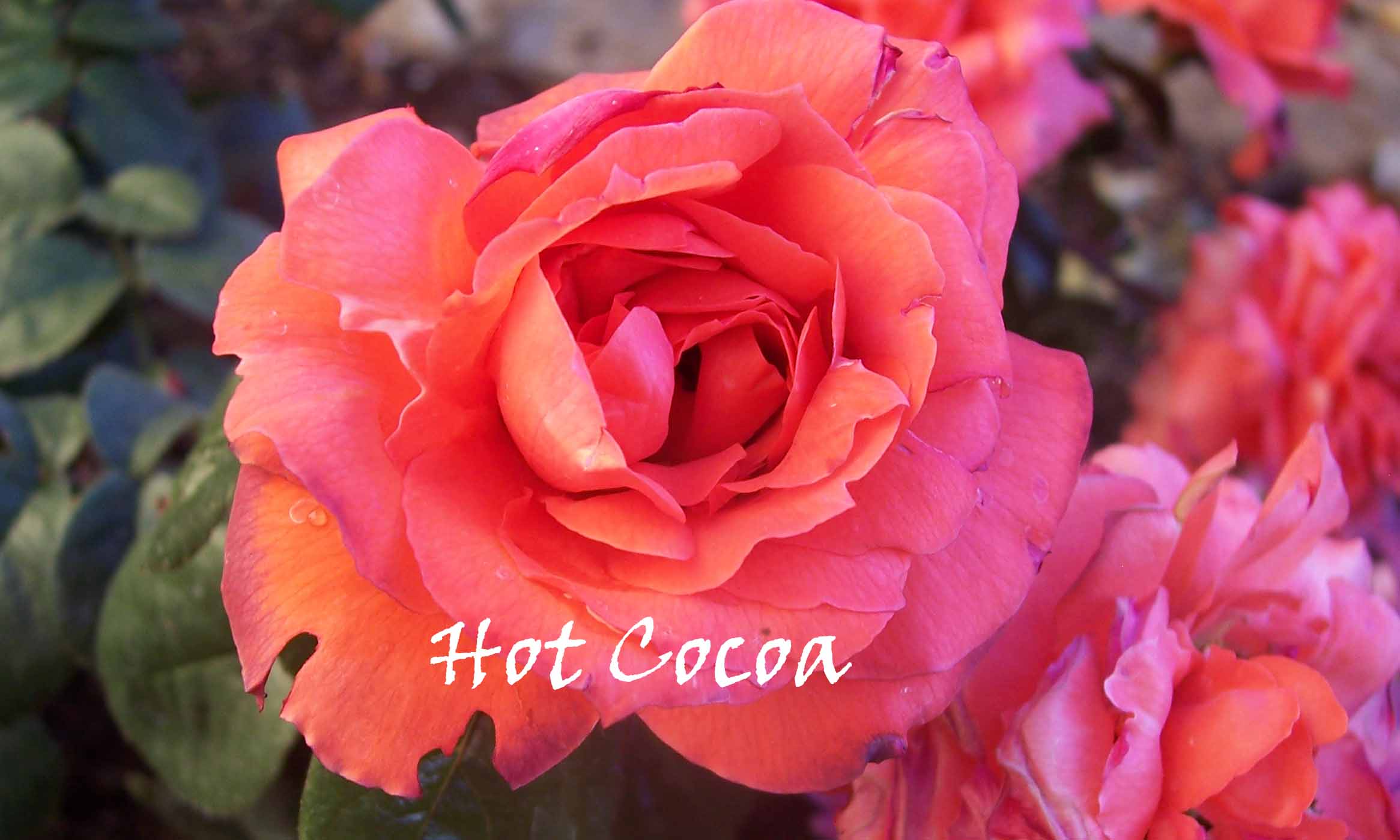 I bought Hot Cocoa at the Kingman Home Depot September 2010.
Tag Description:
Large, smoky chocolate, orange ruffled blooms look absolutely scrumptious in the landscape. Releases a delectable old rose fragrance. Stunning as a cut flower or in the landscape.
My description:
I have always wanted this if just for the name. It came in in full bloom and I fell in love with it so I bought two.
---
© Webmaster: Robin Cramer 2010