Love & Peace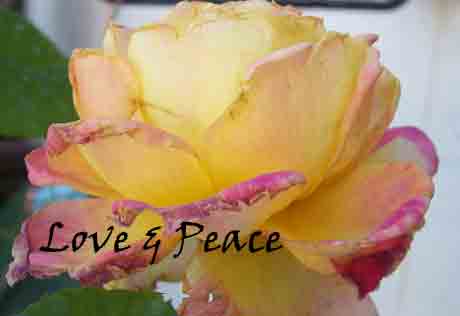 I bought this rose at our local Walmart. I planted it February 2002.
Tag Description:
2002 AARS Winner - Patent applied for. Displays spectacular, large, well formed, bicolor blooms against leathery, deep green leaves. Vigorous, upright, bushy growth habit. Petal count: 40. Everblooming Hybrid Rose.
My description:
January 2006- This rose is beautiful. I have it on one side of Red Gold and Double Delight on the other and they both put on a great show to make up for Red Gold not doing as well.
---
© Webmaster: Robin Cramer 2006