Ludlow Castle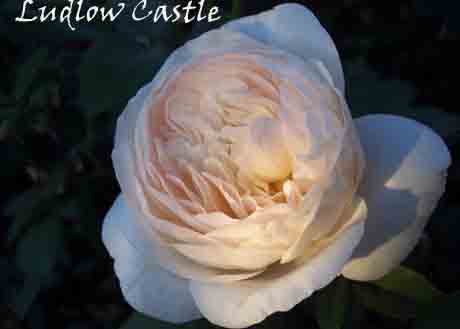 I bought Ludlow Castle also at Plant World in Las Vegas, NV, Fall 2002.
Tag Description:
Named after England's medieval fortress, this is the quintessential English Rose, with its delicate apricot blush fading to creamy white. The wide shallow flowers are filled with a perfect symmetry of petals, while the fragrance is fruity and warm. Such irresistible flowers can either be grown for cutting, or as a contrast to perrenials.
My description:
January 2006- When Ludlow Castle started blooming it was non-stop! It bloomed all summer and fall last year it was beautiful.
---
© Webmaster: Robin Cramer 2006