S-10 Electric Vehicle Page
My Father's Day present from Myreen and Goldie 2006! It's a 1995 Chevy S-10 Sonama converted to hold 20 6V batterys It was originally a class project for Clark High School. Nevada Power Corp donated all the parts and used it as a show vehicle. Later it was auctioned to someone in the local EV club and Bryan bought it several years ago. I just met Bryan at the Las Vegas EV Meeting and he just got a new job in Indiana and I offered to buy it, wondering if he was going to tow it back or drive from RV park to RV park charging it. He thought about it for 2 weeks and with his wife's convincing WE GOT IT for $5,000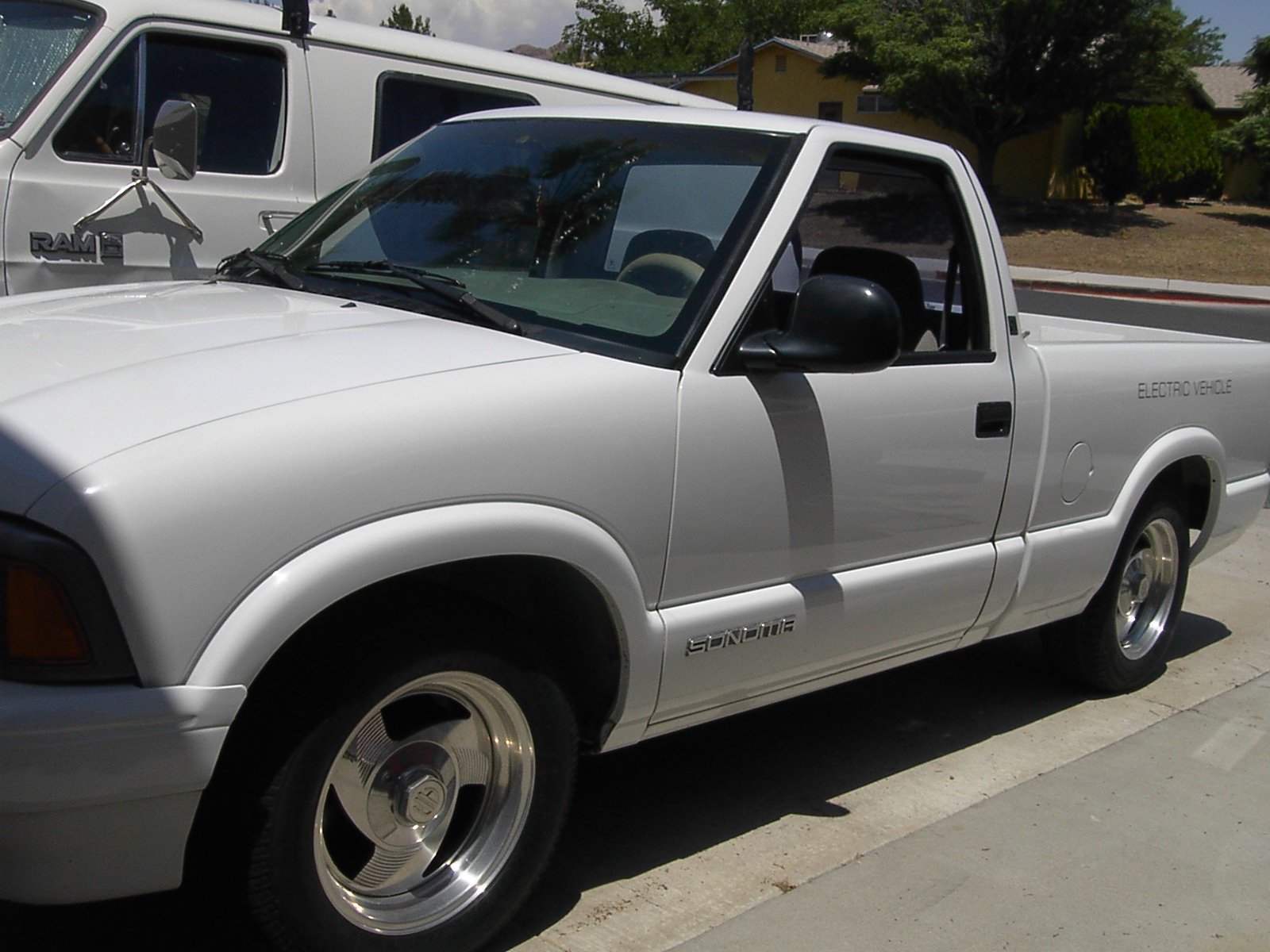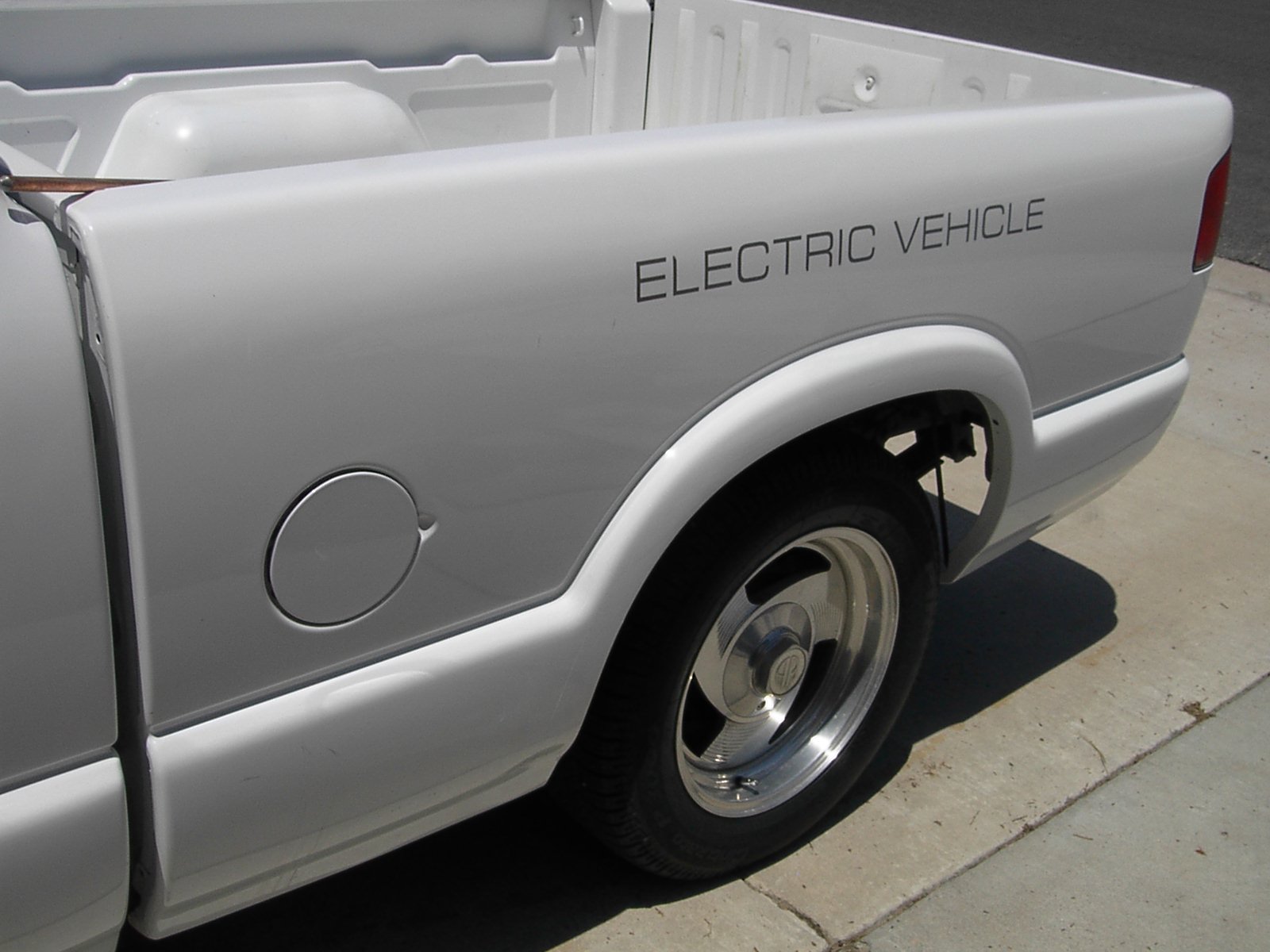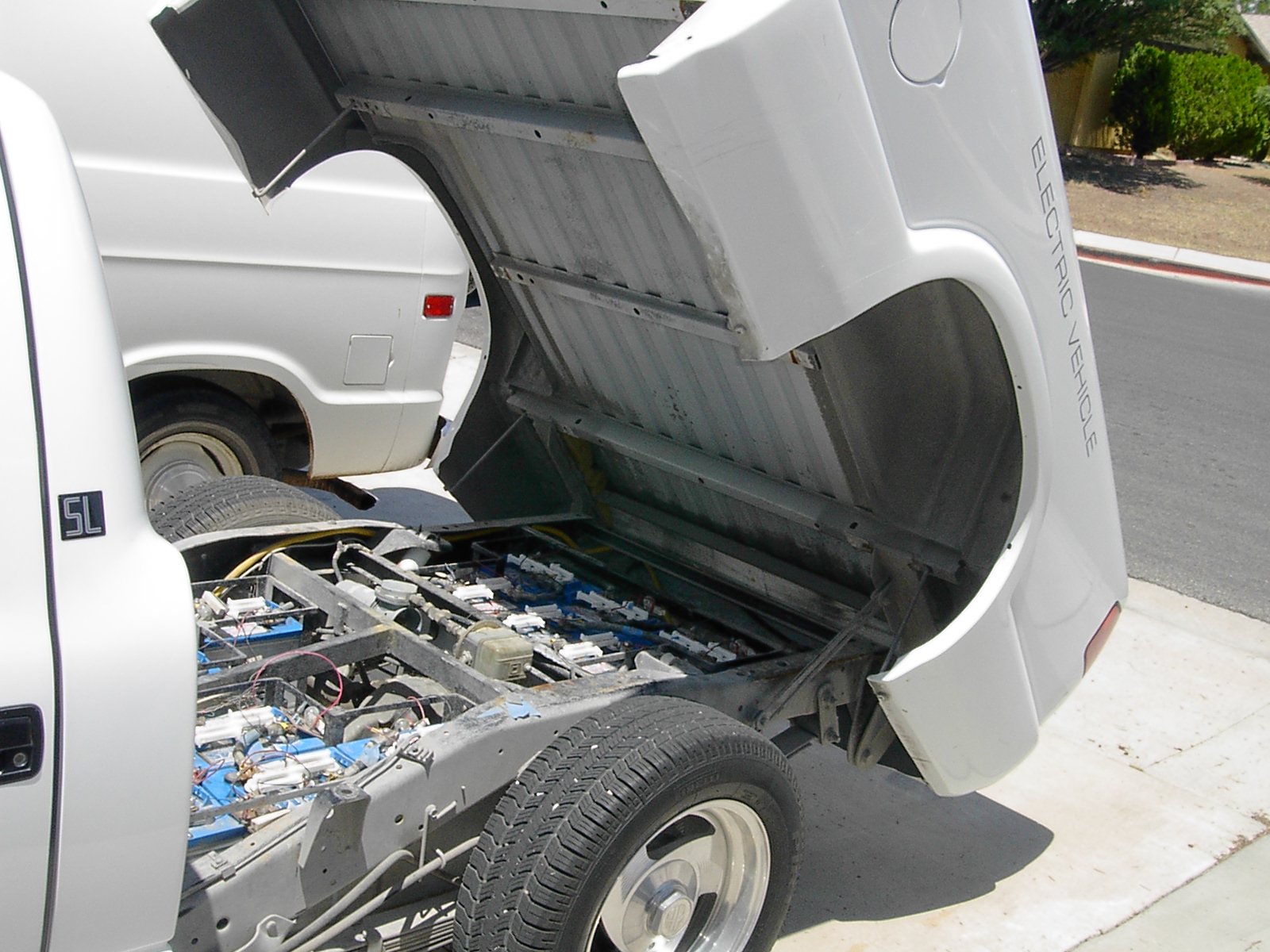 Dashboard gauges volts 0 -150, amps 0-400, whats left meter. The LED's are not hooked up but are supposed to monitor each of the 20 batteries and represent their actual position and light up if bad or something.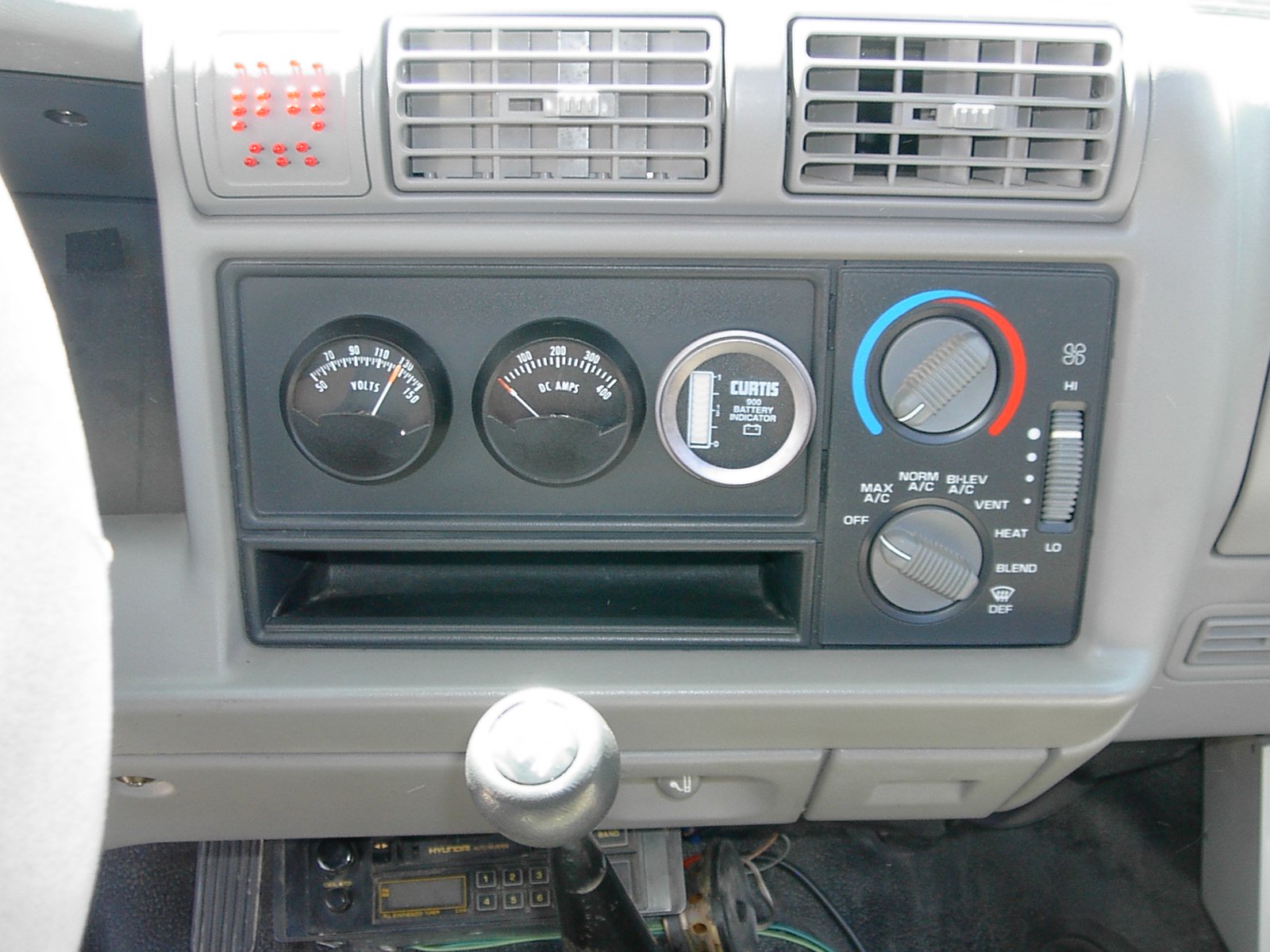 A Curtis 1221B 400 Amp controller.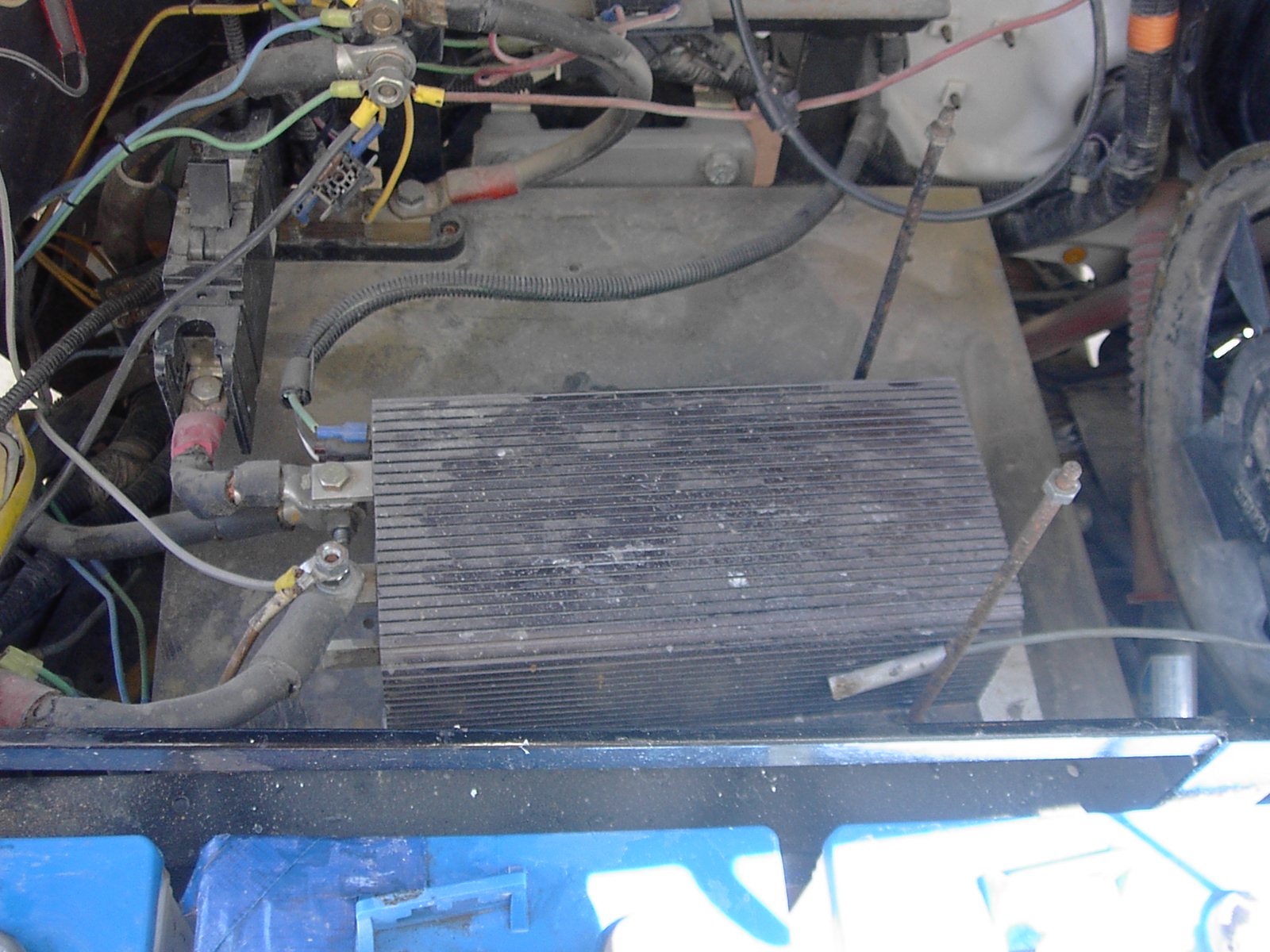 Fan is required for cooling in this hot weather, I already had a thermal shutdown driving it home, at times was limited to around 35 amps.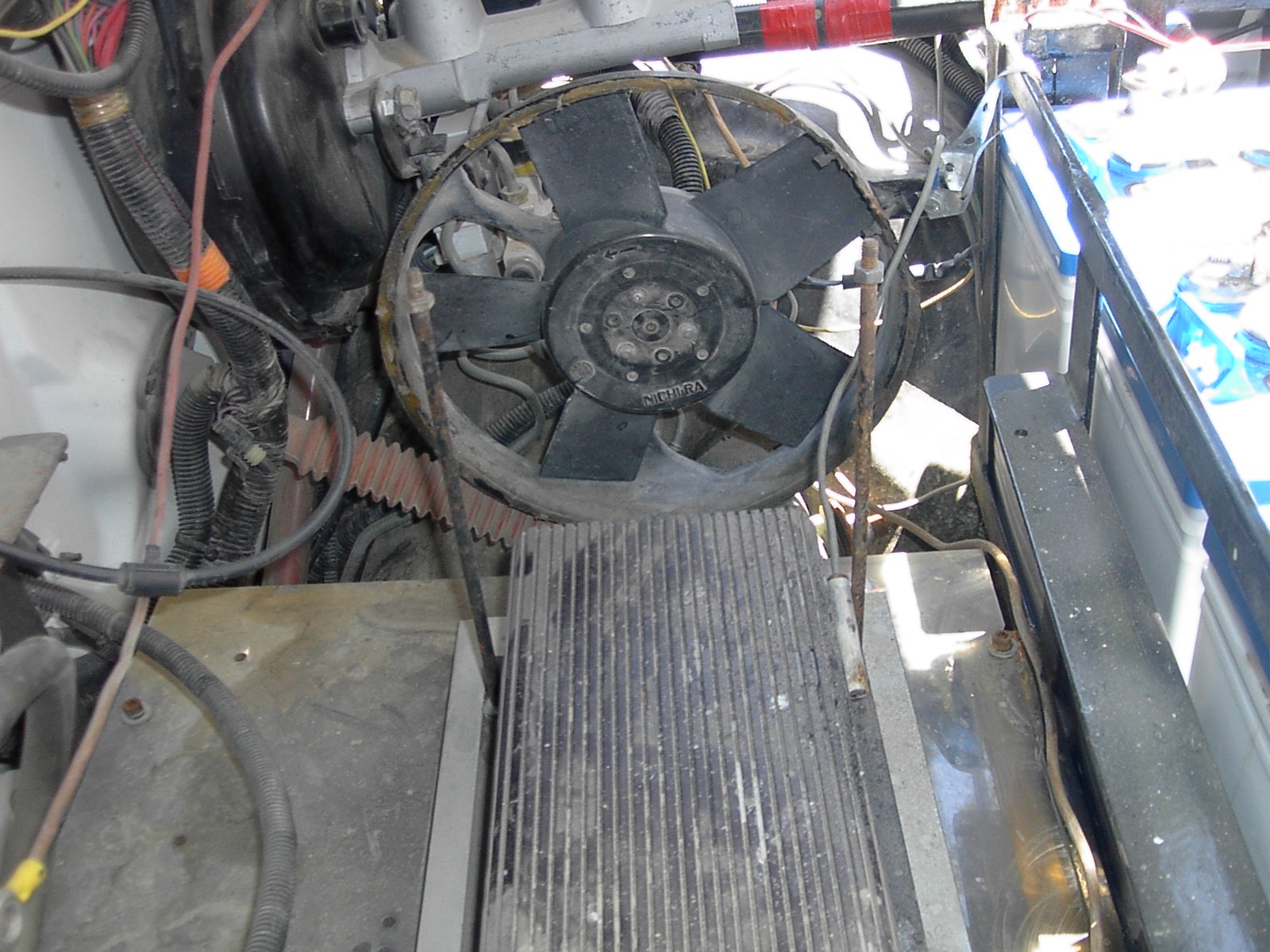 Hi Ted! Peace - these 2 wingnuts release the truck bed. It's heavy to lift up, no assist.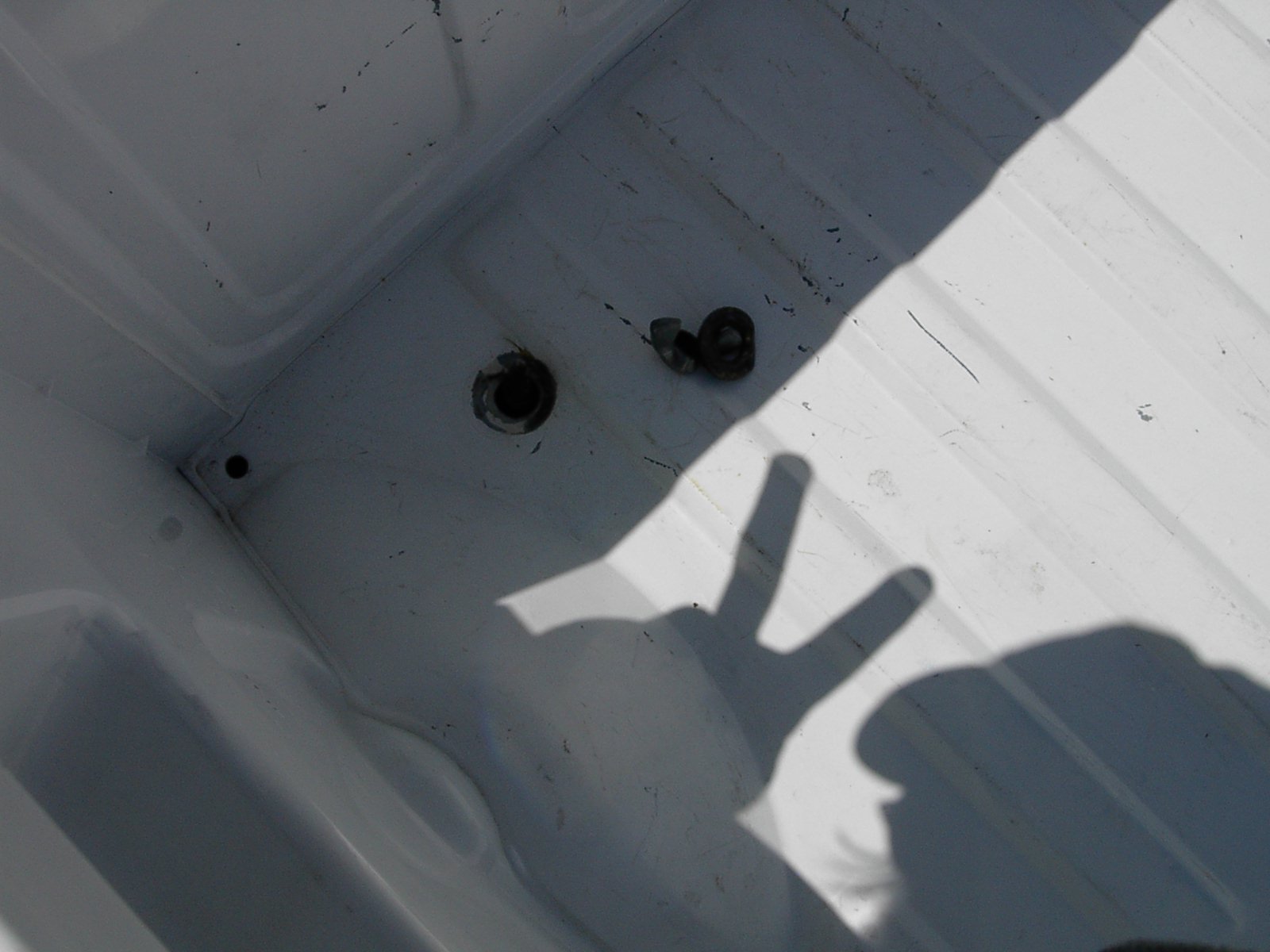 It even has a ceramic heater built in, like I need heat here. The A/C seems mostly there but missing some important tubes.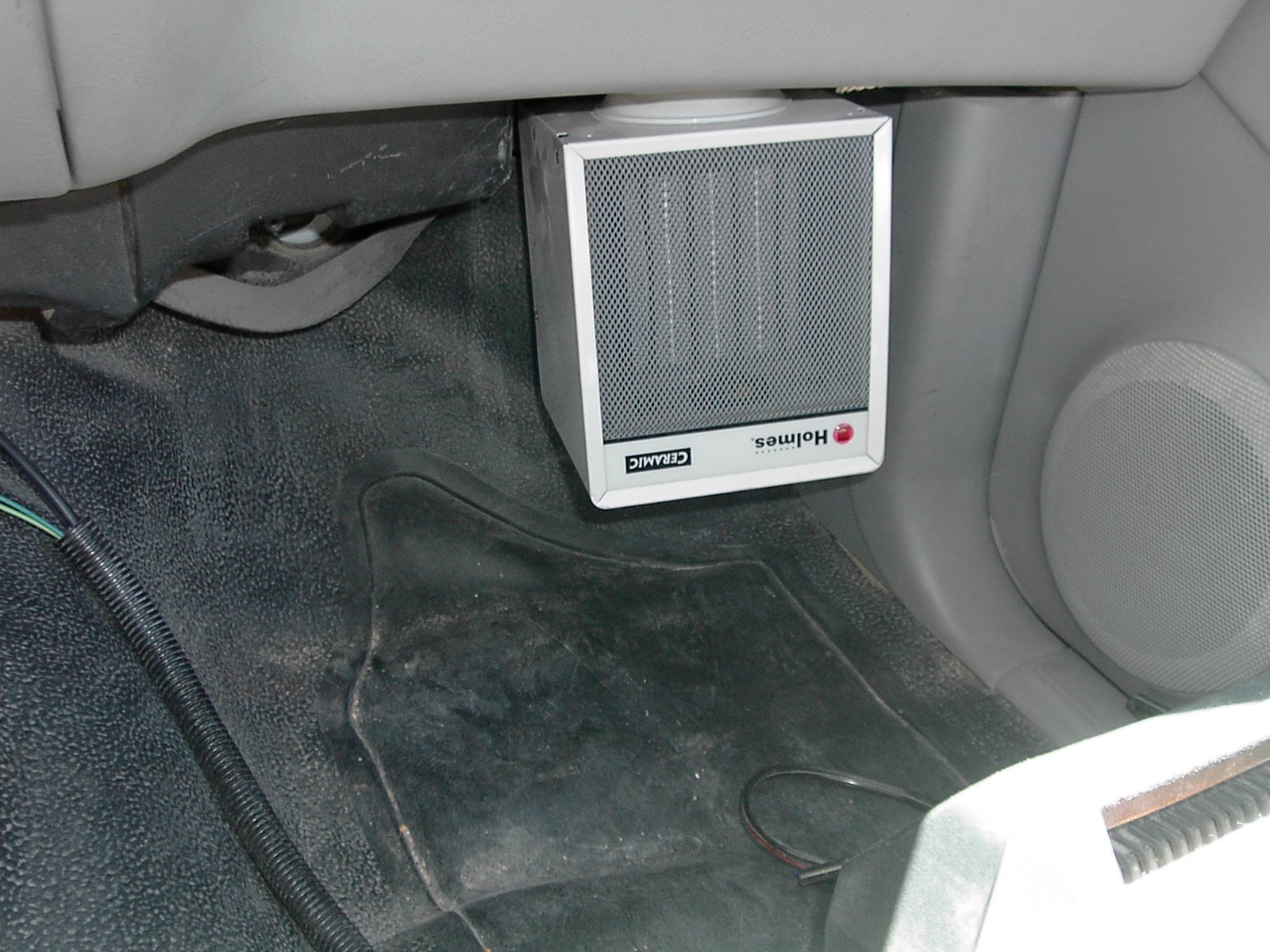 Don't really understand this part yet, the motor I think is 19Hp, not sure. Guy said 9" but it may be only 8"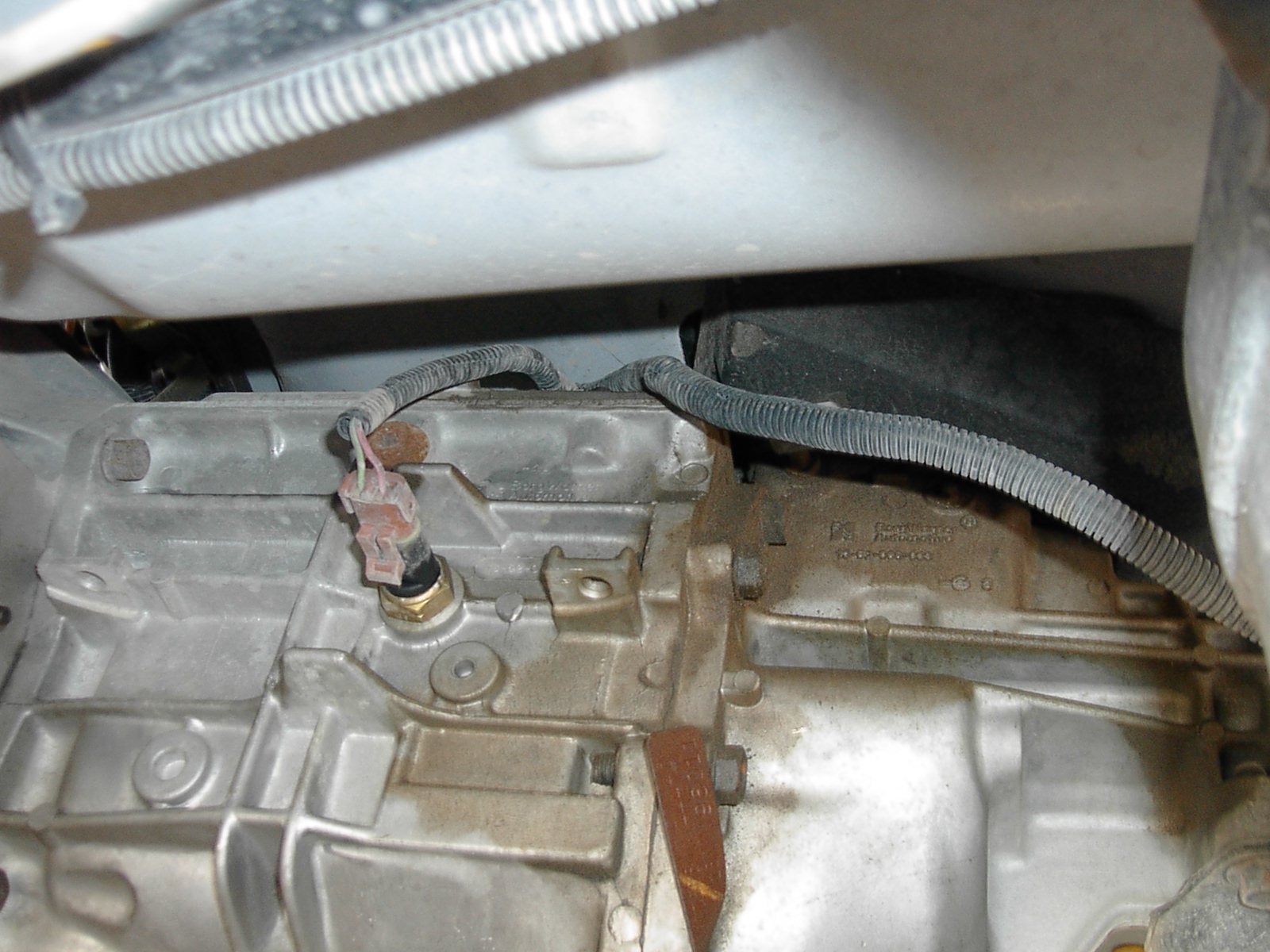 Here I wired the 220V outlet. There is a subpanel in my garage, and with a surface mount socket it was easy.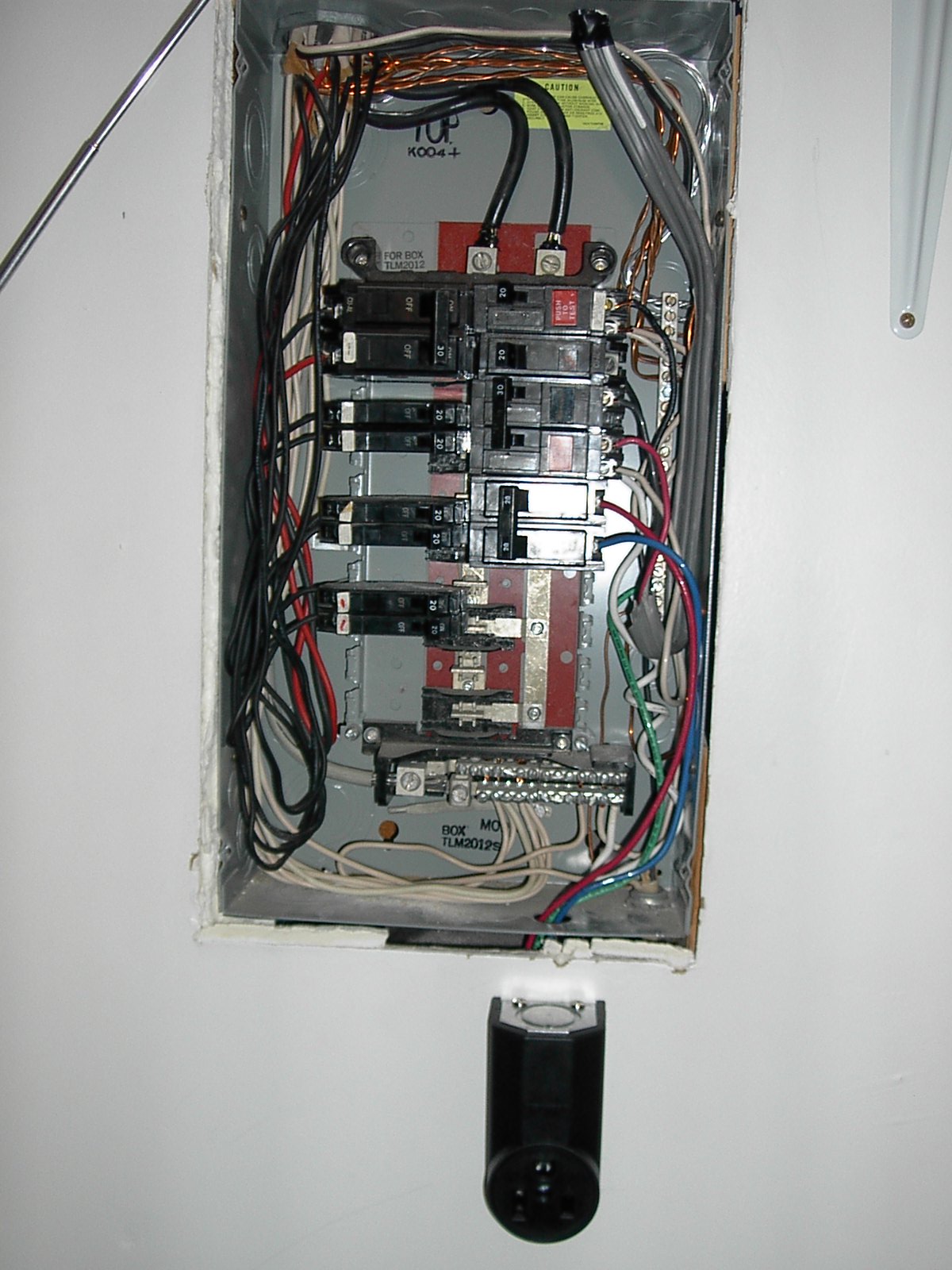 Use your back button or click here