Tours Scheduled For 2012 - 2013
Schedule updated October 3, 2012
October 15-29, 2012 (15 days)

AUSTRALIA & NEW ZEALAND

$5,375
THANK YOU, THIS TOUR IS SOLD OUT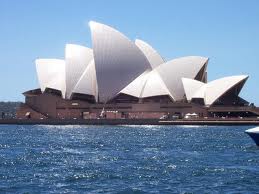 In response to many requests, we are offering a land and air tour of Australia and New Zealand. October is spring "down under", and offers the best weather for travel in these two beautiful countries. We will fly from Los Angeles to Cairns, Australia where we will be met by our Collette Vacations tour manager. The highlights of the tour will be: Cairns - the Aboriginal Cultural Center, a crocodile farm, the Great Barrier Reef; Sydney - the Sydney Opera House, the Harbour Bridge, Chinatown and a dinner cruise in Sydney Harbour; Christchurch, New Zealand - the Neo-Gothic Cathedral, farm visit, dinner at the Riccarton House mansion, and a home-cooked meal in the home of a local family; Mt Cook Region - view glaciers and jagged, snow-covered mountains; Queenstown - a beautiful cruise on Milford Sound, dinner at the Skyline Restaurant. Call for a detailed itinerary. $250 deposit.
Included: All air & ground transportation, lodging, all admissions, Collette Tour Manager, 12 breakfasts, 4 lunches, 6 dinners.
November 21-23, 2012 (3 days)
THANKSGIVING ON THE QUEEN MARY
$590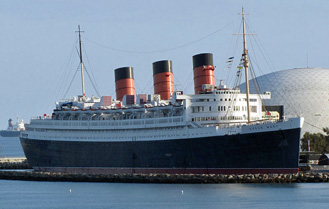 Don't be alone for Thanksgiving 2012. Join our friendly group and experience a joyous Thanksgiving aboard the legendary Queen Mary in Long Beach, California. Enjoy a relaxing 2-night stay in an historic first-class cabin on this transatlantic ocean liner that first went into service in 1936. After 1,001 crossings between Southhampton, England and New York, the Queen Mary was retired and has been in Long Beach for 44 years. Our first evening, we'll enjoy an elegant dinner on board, then entertainment in the Observation Lounge or a stroll on the decks of the ship. Thanksgiving morning we will be treated to a private "Behind the Scenes" guided tour of the ship. At 2:00PM, we'll enjoy the Queen Mary's elegant Thanksgiving buffet dinner in the massive Grand Salon dining room. There will be plenty of time to explore the ship and its museum. The third day, we'll experience the "Ghosts & Legends Tour", which explores the long-reported sightings of ghosts residing on board the Queen Mary, then head for Lake Havasu with lunch en route. This tour has always sold out quickly. Call today and reserve with a $25 deposit.
Included: Luxury transportation, 2-nights lodging, luggage handling, admissions, 2 breakfasts, 2 lunches, and 2 dinners.
Request space on this tour
December 14-16, 2012 (3 days)

SOUTHERN CALIFORNIA CHRISTMAS SHOWS

$495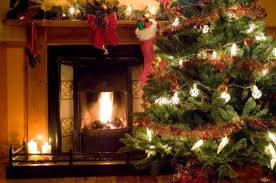 Get into the Christmas spirit by joining us on this exciting Christmas musicals tour. The first day we will travel to Ontario and check in to the Hampton Inn at Ontario Mills Mall. There will be time for shopping before we leave for a fast-paced song and dance show at Tibbie's in their new theatre in Fontana. The next day we'll have a leisurely morning, then lunch on the way to a matinee at Citrus College where students put on a show with an orchestra, chorus and dancers. This is a very popular show that has been presented at Citrus College for years. After a short rest back at our hotel, we'll head to Riverside and visit the Mission Inn, a National Heritage Landmark. The Inn is decorated for Christmas with over 3 1/2 million lights and over 350 animated figures and you will have time to stroll around and through the Inn to marvel at the decorations. From Riverside, we'll go to the Candlelight Pavilion in Claremont for their evening Christmas dinner show. The third morning we'll depart Ontario and return to Lake Havasu City. Reserve with just $25.
Included: Transportation, lodging, three Christmas shows, 2 breakfasts, 3 lunches, 2 dinners.
January 6-13, 2013 (8 days)

MEXICAN RIVIERA CRUISE

$919, $999 or $1,159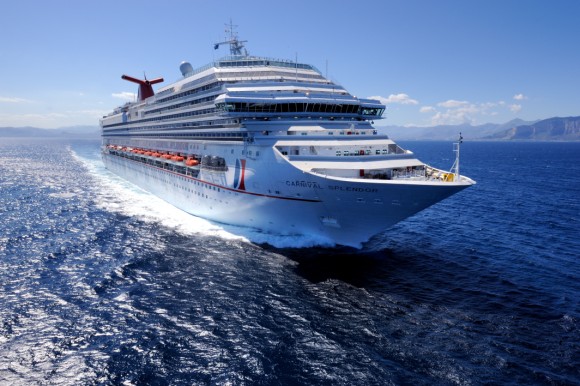 This is a great way to see Mexico without worrying about the food and water. You sleep in the same stateroom each night and enjoy the great food onboard the beautiful Carnival Splendor. The west coast of Mexico is far from the route for those bringing drugs to the US. In our opinion, visiting Mexican ports-of-call is safer than visiting many large US cities, especially Washington, DC. The international staff will work hard to make this an enjoyable cruise for you. Each night you will experience great dinners and fabulous broadway-style entertainment. During the day, enjoy the many activities on board our ship. Shore excursions are available in our three ports-of-call, Cabo San Lucas, Mazatlan and Puerto Vallarta. The weather is generally in the low to mid-80's at this time of year. We provide motorcoach transportation from Lake Havasu City to the ship and arrange for the handling of your luggage so you can relax and have fun. Select from inside cabins (no window) at $919; oceanview cabins at $999 and balcony cabins at $1,159. Prices are per person based on double occupancy. Single occupancy prices are $1,378, $1,538 and $$1,858 respectively. A valid passport is required. The deposit is $250 per person at booking. Call or email us for a detailed itinerary.
Included: LHC to pier and return, 2 Sunday dinners en route, luggage handling, 7-night cruise with all meals and entertainment.
February 4-7, 2013 (4 days)

BRANSONFEST OUT WEST

$495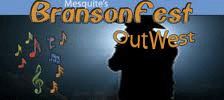 Branson style entertainment in the West! This will be the 4th year for this very popular entertainment to come to Mesquite, Nevada. Branson theatres close for the winter, so Mesquite welcomes Branson entertainers and impersonators who will keep you smiling with great music and lots of humor. We'll again stay at the CasaBlanca Resort Casino, the center of all the shows and special activities.
Included: Transportation, lodging, admissions to three evening and two matinee shows, 3 breakfasts and 3 dinners.
February 18-21, 2013 (4 days)

SAN DIEGO SAMPLER TOUR

$775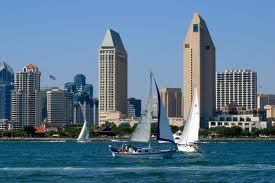 Join us for an exciting tour to San Diego. Upon arrival, we'll have a sunset harbor cruise and view the beautiful city from the water. We'll have a guided tour of San Diego and learn about its rich heritage. An afternoon will be spent at the world-class San Diego Zoo, first with a narrated tram ride and then with time to visit your favorite exhibits on your own. We will visit Balboa Park, the site of the Panama-California exposition in 1915-16 in celebration of the opening of the Panama Canal. Here you will have a choice of up to four museums to visit including the Museum of San Diego History, the Reuben H Fleet Science Center, the Botanical Building, the Museum of Photographic Arts, the San Diego Air & Space Museum, the Hall of Champions Sports Museum, the Automotive Museum or the San Diego Museum of Art. A free tram runs every 10 minutes so you can visit four museums. Later, you will have time on your own to visit the historic Star of India sailing vessel, the Maritime Museum or, for the fittest among us, the USS Midway, a WWII aircraft carrier. We'll also enjoy some great dinners along the waterfront and in the Gas Lamp district of San Diego. All three nights in the Bay Club Hotel on Shelter Island. Choose to join us on this exciting tour. Reserve now with just $25.
Included: All transportation, lodging, admissions, 3 breakfasts, 2 lunches, 3 dinners.
March 6-7, 2013 (2 days)

PALM SPRINGS FOLLIES

$319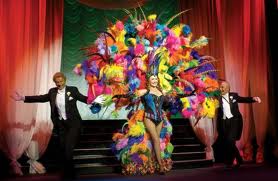 Enjoy excellent main floor seats for the evening performance of the fabulous Palm Springs Follies - a show in the tradition of the Ziegfeld Follies with the joyous dance and music of the 40's, 50's and 60's. All the singers, dancers and performers are between the ages of 50 and 80+. Many have been singing and dancing professionally all their lives. The costumes and sets rival anything seen in Las Vegas. Included is a guided tour of Palm Springs with an excellent local step-on guide. See where the stars of yesteryear came to rest and play. We'll stay at the Palm Mountain Resort in downtown Palm Springs, just one block from the Follies. Don't wait. This one always sells out early, so make reservations now! Just $25 per person to book now.
Included: Transportation, lodging, all admissions, 1 breakfast, 1 dinner.
March 18-23, 2013 (6 days)

CALIFORNIA COAST & HEARST CASTLE

$975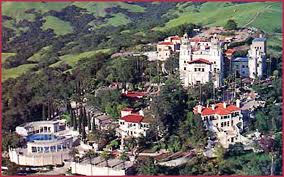 This is one of our most popular tours. We travel by motorcoach to Ventura where we stay at the Crowne Plaza. Our hotel is right on the beach with a boardwalk and the Ventura Pier nearby. Next morning we'll visit the Santa Barbara Mission, then have lunch and free time in Solvang, a unique Danish village. Next day we'll visit the fabulous Hearst Castle where we'll see the National Geographic film on the building of the castle, then have a guided tour of the 57-bedroom "ranch house" of William Randolph Hearst. Then its on to Monterey for two nights. We'll have dinner on famous "Cannery Row", tour Carmel and the 17-mile Drive, stroll Monterey's Old Fisherman's Wharf, and visit the world famous Monterey Bay Aquarium. On our way home, we'll travel through the San Joaquin Valley to Bakersfield, overnight, then travel back to LHC. This is a great scenic tour! Reserve now with just $25.
Included: All transportation, lodging, all admissions, 3 breakfasts, 2 lunches, 5 dinners.
May 8-10, 2013 ( 3 days)
TEMECULA WINE TASTING & PALM SPRINGS FOLLIES
$495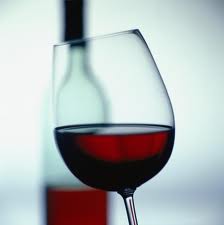 This is the Palm Springs Follies with a little wine tasting mixed in. We will travel by motorcoach from Lake Havasu City to Temecula, California for a little wine tasting and a tour at a Temecula winery. After we sample some wine and take a tour we'll enjoy a buffet dinner at Pechanga Resort & Casino and then check in to the Quality Inn for the night. After breakfast the next morning, we'll travel to Palm Springs for an afternoon matinee at the PS Follies featuring Leslie Gore a top female performer in the 60's and early 70's. After the show we will wander through the Palm Springs Street Fair (better known as Villagefest) that happens every Thursday evening in downtown Palm Springs. The Palm Springs Art Museum also offers free admission on Thursday evenings from 4-8PM. We will be spending the night at Palm Mountain Resort. After breakfast the next morning we will visit a date farm in Thermal, California for a tour and some date sampling and we'll enjoy lunch on our way back to Havasu.
Included: Luxury transportation, lodging, all admissions, 2 breakfasts, 2 lunches, 1 dinners.
June 12-14, 2013 (3 days)
TUACAHN, Utah's "Broadway in the Desert"
$415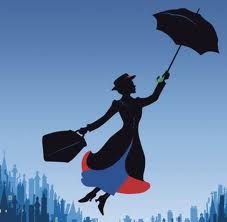 Join our friendly group for an early summer getaway. Tuacahn is well known for its professional productions and the 2013 season promises to be another great one. We'll see two fabulous musicals including Disney's Mary Poppins and the classic medieval Broadway sensation Camelot at the beautiful red-rock outdoor amphitheatre near St George, Utah. The first evening Tuacahn becomes the backdrop for Mr. & Mrs. Bank's busy and off course lives and with the help of Mary Poppins they begin to realize what are the truly important things. This is not just for kids! The next evening we go back centuries to Camelot and watch the legendary characters of King Arthur, Sir Lancelot, Guenivere, and Merlyn captivate us in this performance of love and betrayal. We'll stay two nights at the elegant Casablanca Resort & Casino in Mesquite, NV, where you'll have time to relax, lounge by the pool, play the slots if you choose to, and enjoy the surroundings. Reserve early with $25 per person because this tour will sell out.
Included: Luxury transportation, lodging, center-section seats at Tuacahn, 2 breakfasts, 1 lunch, and 2 dinners.
July 16-18, 2013 (3 days)
CATALINA ISLAND & AQUARIUM OF THE PACIFIC
$597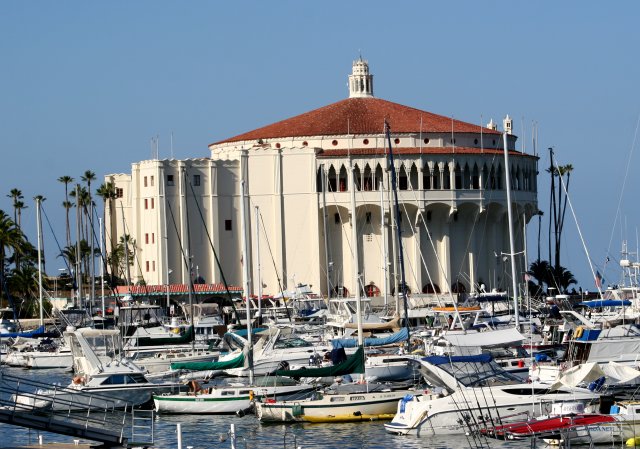 What an opportunity to escape the heat of Havasu. We will travel from Havasu to Buena Park having lunch along the way. That evening it's off to Medieval Times where we will thrill to a rousing live jousting tournament, marvel at awe-inspiring horsemanship and falconry, and enjoy a four course meal fit for a king. After a restful night and an early breakfast the next morning, we'll board the Catalina Express to Catalina Island and we'll have the entire day to explore the island. Two different popular tours in Avalon are included. We'll take a late afternoon return trip back to the mainland and have dinner. The next morning we will visit Aquarium of the Pacific in Long Beach where we will spend a few hours learning more about the creatures that inhabit the under water world of the great Pacific Ocean. In the early afternoon we'll board our motorcoach for our trip back to LHC. This tour was just added, so reserve today with $25 per person.
Included: Luxury transportation, lodging, tours, admissions, 2 breakfasts, 1 lunch , 3 dinners.
August 22-31, 2013 (10 days)
ALASKA & THE INSIDE PASSAGE
$2470, $2670, or $3240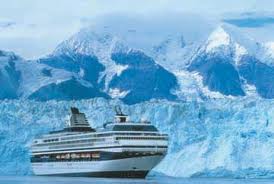 Cruise Alaska and the inside passage on the beautiful Celebrity Millennium. Celebrity Cruises is an upscale sister of Royal Caribbean. We will overnight in Las Vegas then fly to Anchorage to begin our 7 night cruise from nearby Seward. Our sights and ports of call will be Hubbard Glacier (cruising), Juneau, Skagway, Icy Strait Point, Ketchikan, and Vancouver, BC where our cruise ends. This is a great chance to get out of the heat for awhile and experience the beauty of Alaska while enjoying the elegance and ambiance of our ship. We have inside (no window) cabins at $2470, cabins with picture window at $2670 and balcony cabins at $3240, all prices per person. $250 per person deposit is required to book a cabin. If you won't be in Lake Havasu at this time of year, call so we can make air arrangements from your nearest major airport. Don't wait to reserve on this exciting cruise. Alaska is still the most popular destination for vacation cruises. Call for more detailed information and to reserve.
Included: Luxury transportation from LHC, air fare, lodging, all meals and entertainment on the cruise. Tips and shore excursions not included.
Request space on this tour
September 15-20, 2013 (6 days)
DURANGO, SILVERTON & SOUTHWEST COLORADO
$1105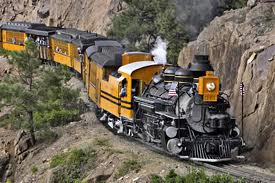 We'll depart from Lake Havasu en route to Gallup, NM, for our first overnight stop. The next morning, we travel to Mesa Verde National Park and marvel at the ancient cliff dwellings during our 3-hour guided tour. Durango, Colorado will be our home for the next two nights. We'll board the Durango & Silverton Narrow Gauge Railroad the next morning for an exciting steam-train journey from Durango to Silverton, both gold and silver mining towns dating from the 1880's. A mid-afternoon return to Durango on our bus will give everyone time to further explore downtown Durango. The next day, we'll travel to Ouray and stop for lunch and shopping in Telluride, After an overnight rest in Cortez, it is off to the Four Corners Monument, and then on to the historic Cameron Trading post for lunch. Next stop is the Lowell Observatory for a tour and multimedia presentation. We will spend our last night at Little America in Flagstaff with dinner at Black Barts that includes a continuous musical show with talented NAU students. The next morning we'll visit the Museum of Northern Arizona, have lunch and travel back to Havasu, This is a spectacular tour! Call now to reserve your space. A $25 refundable deposit is required to reserve.
Included: Luxury transportation, lodging, all admissions, step-on guide, 4 breakfasts, 3 lunches, 5 dinners
Request space on this tour
October 22-25, 2013 (4 days)
CANYON DE CHELLY & MONUMENT VALLEY
$795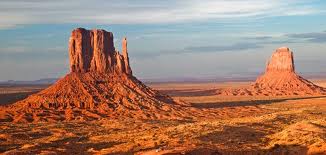 Travel with us to Navajo country in the northeast corner of Arizona to visit two of the most majestic spots in the state. We'll stay at Thunderbird Lodge right at Canyon de Chelly (pronounced d'Shay). The next morning we'll tour the depths of the canyon and it's prehistoric Indian dwellings on a half-day guided tour in comfortable 4-wheel drive vehicles. After lunch, we'll view the canyon from the south rim with a Navajo guide. Next we travel to Monument Valley, where we'll stay at historic Goulding's Trading Post and Lodge where you will awaken to a majestic view of Monument Valley right from your room. We'll take a special off-highway guided tour among the picturesque monoliths that you've seen in so many western movies and Arizona Highways magazines. Our last night will be in Flagstaff at the fabulous Little America Hotel with dinner and song at Black Bart's. If you love Arizona, don't miss this one! Secure your spot early with a $25 per person deposit.
Included: Transportation, lodging, all admissions, two 4-wheel guided tours, 1 breakfast, 2 lunches, 3 dinners.
Request space on this tour
December 8-10, 2013 (3 days)
SAN DIEGO LIGHTED BOAT PARADE
$589
We're off again this time to see the time-honored tradition of the San Diego Boat Parade. We'll stop for casual lunch in Victorville, and make another stop in Escondido for a little wine tasting at the Cordiano Winery. We'll proceed to the beautiful Bay Club Hotel & Marina where we will spend the next two nights. That evening we have reservations for a dinner cruise in San Diego Bay to watch the Lighted Boat Parade with over 80 boats and yachts brightly decorated for Christmas. The next morning after breakfast we'll have a special tour of San Diego. We'll enjoy lunch in Old Town and dinner in the Gaslamp Quarter and then back to the Bay Club Hotel. After breakfast the following day it's off for a little Christmas shopping at Victoria Gardens in Rancho Cucamonga. For the guys there is a Bass Pro Shop!!! We'll set aside time to roam through stores not found near Lake Havasu. We'll stop for a late lunch in the high desert and then it is on to Havasu. This is a great way to get into the Christmas spirit. Sign up early with a $25 deposit
Included: Luxury transportation, lodging, bay cruise, all admissions, 2 breakfasts, 3 lunches, 2 dinners.
December 31 2013-January 2, 2014 (3 days)
PASADENA ROSE PARADE
$620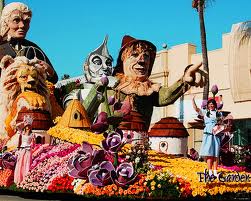 Join us for the world's most famous parade - the "Tournament of Roses Parade" in Pasadena on New Year's Day. We'll celebrate New Year's Eve with our own private dinner and entertainment in nearby Claremont at the Doubletree Hotel. New Year's Day we leave the hotel at 7:00am to be in our reserved seats by 8:30am, and the parade begins passing our spot at about 9:10am. After the parade, we'll have lunch then return to our hotel to rest, watch the bowl games and visit with friends. The next day, we'll go back to Pasadena to view the floats close-up and see how they are decorated with real flowers, leaves, grains, etc. After lunch, we'll be on our way back to Lake Havasu. Seeing these magnificent floats up close is an experience you'll really appreciate so don't delay making your reservations for this tour.
Included: Luxury transportation, lodging, all admissions, reserved parade seating, 2 breakfasts, 3 lunches, 2 dinners.
January 7-19 , 2014 (13 days)
TAHITI & THE FRENCH POLYNESIAN ISLANDS
About $4,355 to $4,995*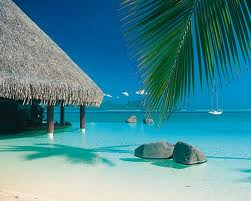 Join us on Princess Cruise Lines' Ocean Princess for an exciting, warm-weather cruise to Tahiti and five other South Pacific Islands. We'll bus from LHC to Los Angeles, overnight, then fly non-stop to Papeete, Tahiti where we'll board our ship for a 10-night cruise. Marvel at the lush beauty of the islands of Tahiti, Huahine, Rangiroa, Raiatea, Bora Bora and Moorea. The Ocean Princess carries just 680 passengers, so you'll enjoy the casual feel of a smaller, more intimate ship. Balcony Cabins, $4,995 per person; Outside cabins, $4,595 and Inside Cabins $4,355 are both limited on this ship. We took groups on this cruise and this ship in 2004 and 2008 and everyone loved it! Don't miss out. Call for a detailed itinerary & book now. $450 per person deposit.

*The airfare is included but is estimated in all prices. We will not have exact airfare until about March 1, 2013 and may need to make minor adjustments in prices at that time.

Included: Roundtrip bus to Los Angeles, overnight and dinner, all airfare, 10 night cruise with all meals and entertainment.

Details on the following tours will be in the February 2013 brochure

Feb 2014 - Bransonfest Out West

March 2014 - Palm Springs Follies

March 2014 - Mississippi Riverboat Cruise