Sophy's Rose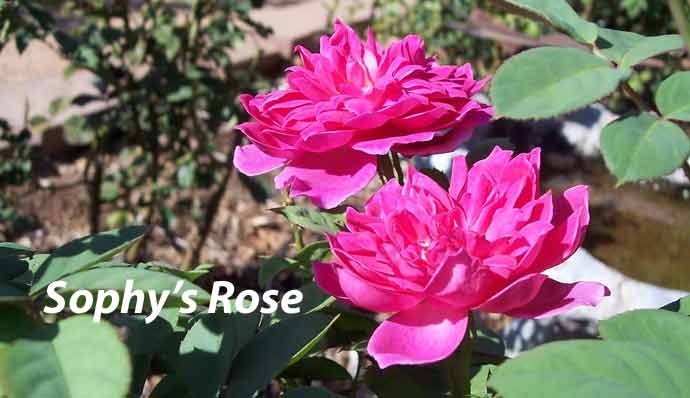 I bought Sophy's Rose at Plant World in Las Vegas, NV, Fall 2002.
Tag Description:
With compact growth and flat raspberry red blooms, Sophy makes a stunny show in among blue or yellow perennials and annuals. She loves the sun, never gets too tall and has a lovely Tea rose fragrance.
My description:
February 2006- I fell in love with Sophy when she started blooming! A bush full of roses in various shades of dark pink, the older the rose gets, the different the color is. Breath-taking!
---
© Webmaster: Robin Cramer 2006