Zephirine Drouhin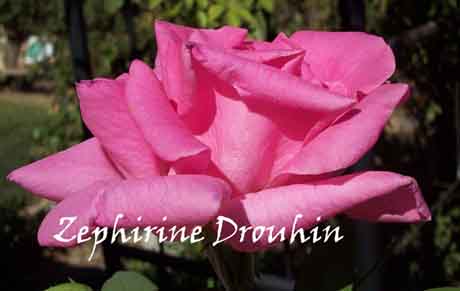 I bought her from Jackson & Perkins. I planted her in February 2002.
Tag Description:
Long pointed buds open to rose-pink semi-double flowers with a white base. Blooms are large and fragrant. Vigorous semi-climbing habit. Everblooming Bourbin Rose.
My description:
February 2011- This rose took off the year after I bought it. I love the thornless beauty and the smell is heavenly!
---
© Webmaster: Robin Cramer 2006