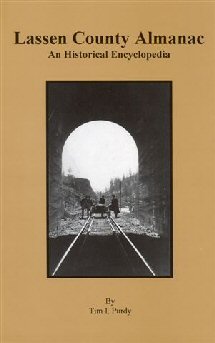 Lassen County Almanac
An Historical Encyclopedia

By Tim I. Purdy

6x9, 408 pages, illustrated, index, hardcover, ISBN 0938373-20-X Price $34.95

What ever your interest is in Lassen County, this book is for you—your comprehensive A-Z guide [Abbott Gulch to Zamboni Hot Springs]. It's a fascinating portrait of the history through its place names. But, as the title suggests, its truly an encyclopedia of Lassen County's heritage. Besides the detailed geographical place name information, there are the histories of the one-room schools and their aftermath. While the county was dotted in these unique educational institutions, nearby were local post offices that serviced the same area, more than seventy in all. In addition, the local vernacular is explored in such terms as Neversweats or significant landmark's such as Susanville's Elks Lodge and the unusual like Shoe Trees.

The geographical names reveal interesting aspects about the County's past, such as Rabbit Basin, in the Madeline Plains region. The homesteaders there encountered numerous problems with rabbits destroying their crops. In 1920, in an effort to eradicate the rabbits, they exported 70 tons of rabbit meat to San Francisco to be used in making tamales. At the same time, features also bear a name of a person or family. Have you ever traveled over Byers Pass, and pondered who was that guy? James Davis Byers (1825-1902) was a prominent figure in his time, and so much so, that when the county was created, it was to be named Byers County, not Lassen!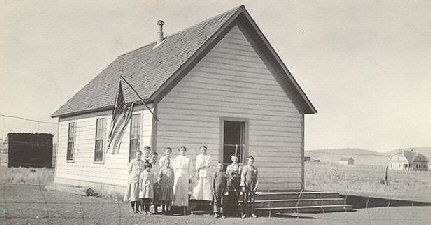 Ash Valley School 1916
Then there are the numerous lakes of Lassen, some natural like Blue or man made enterprises like Leavitt. The latter was a part of a successful irrigation enterprise, but accounts of the unsuccessful ones like Lake Greeno are included as well.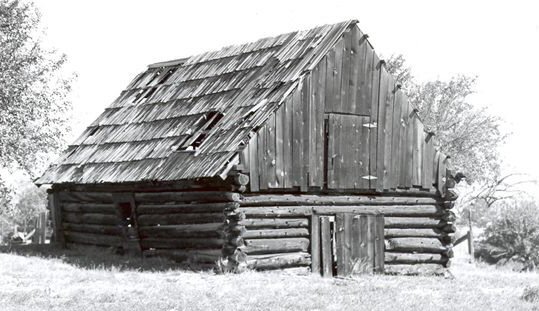 Roops Fort 1937
Names, too, can be controversial. Before Susanville was named, it was informally known as Roops or Rooptown. In 1857, Roop's neighbors held an election to name the village Fredonyer City or Nataqua, but the proclamation was ignored and the village was named Susanville in 1858. Yet, in 1911, there was a movement to change the name of town, to give it a more metropolitan flair for marketing purposes. Then jump forward to1995, when there was a controversial movement to rename Fredonyer Pass or even more recently in 2002 the lively debate in changing the name of Emerson Lake Golf Course.
Plus, there are all those ghost towns and railroad stations, that have long faded into oblivion like Amedee, Chat, Constantia, Missouri Bend and Omira, to name a few. Then there were the "dream cities" of Belfast and Honey Lake City that existed on paper and in the creative imaginations of their promoters.
This fact filled handy volume of information contains over 1,200 entries, with a comprehensive index, along with seventy historic photographs and two maps.