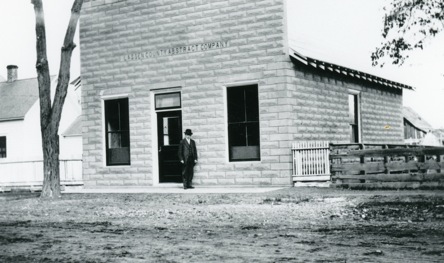 Lassen Abstract Company, Susanville, 1911

Genealogy. Believe it or not Ancestry.com and other sites do not have access to all records, which also applies to the Church of Latter Day Saints. Then there is problem about some material they provide might be inaccurate. An example was the case of Utly McCabe. Ancestry informed a client that McCabe died in Alturas, when in fact he died in San Francisco. In addition, they had the wrong marriage date for McCabe's nephew. How did I know? Simple, I examined the original records, not second or third source material than many firms rely on. In another instant, one person spent a substantial amount of money with other sites, without any results. When that person found my site, they were surprised that I had they record sought. How did I do that? My archives contain one of kind original documents that have never been duplicated. Minimum $30.
Technical Research. Professional services are for, but not always, with large scale projects that can range from evaluating historic archaeological sites for the Tuscarora gas line; wildlife habitat, provide historic overview of land uses; water rights, such as the Casey estate involving every spring over his vast holdings in Lassen and Washoe counties; timber harvest plans, etc. Former clients include: Bureau of Land Management, California Academy of Sciences, Desert Research Institute, Far Western Anthropological Research Group, Kautz Engineering, PAR Environmental Services, University of California, Berkeley. Minimum $150.
Obituary Fees. Copies of obituaries are $7.50 each. Please note, I am unable to provide obituaries that appear in Plumas County newspapers at this time.
Other. Some topics defy a category. I have done cases involving bank robbers, ghosts, house histories, ranch brands, stolen headstones, old soda bottles, logging camps, lost mines, well drilling logs, locating unmarked graves and a whole gamut of unusual, but intriguing topics. Minimum $30.
Historic Tours. – Inquire for further information.
Cemetery Services. – Inquire for further information.
Tim I. Purdy