">
Lost Armadillo Ranch Anatolian Shepherd Dogs
"CLARE"
LOST ARMADILLO'S OUTLANDER
1 DAY OLD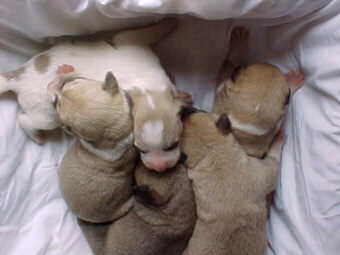 Clare was born on June 7th 2004.
She is one of nine pups, five females and 4 males.
Her mother is our female "Hope"
Hope is out of our first litter of pups. She is four years old and this was her first litter of pups. Clare's sire is "Bubba" AUST CH Cobankopegi Babayani
Bubba lives in Australia. I had his semen imported.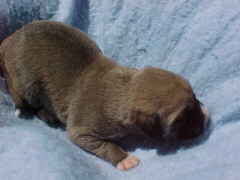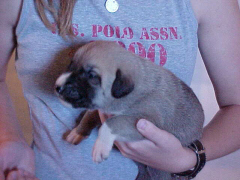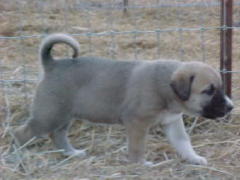 FOLLOW ME...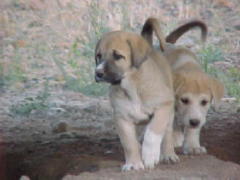 She was also the alpha pup out of the litter.
She was always bossing the other pups around.
If playing got a little to rough or serious, she would always run over and break it up. She has always been very fearless.
If there was a noise that scared all the pups into the barn,
Clare would be the only one out barking at the fence.


PLAY, PLAY, PLAY
Clare on top of her brother Turk and her sister Pearl---Clare with Grandma K.D.---with mom Hope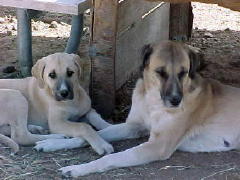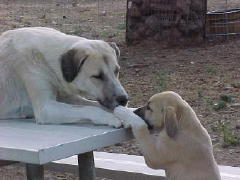 OUR PROUD GIRL

OUR WONDERFUL GIRL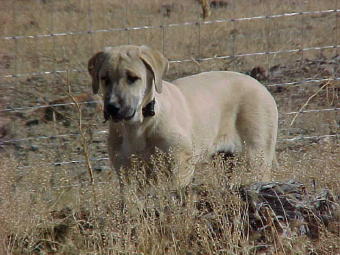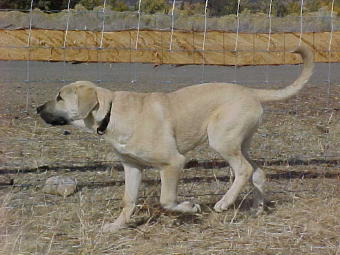 She is developing into a beautiful dog.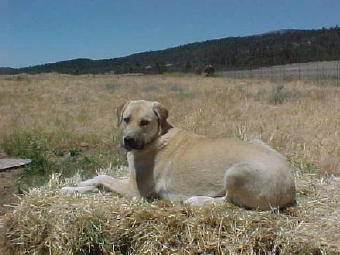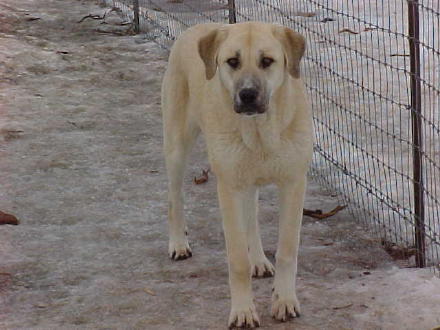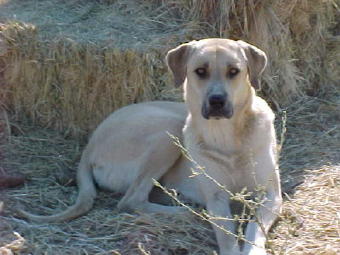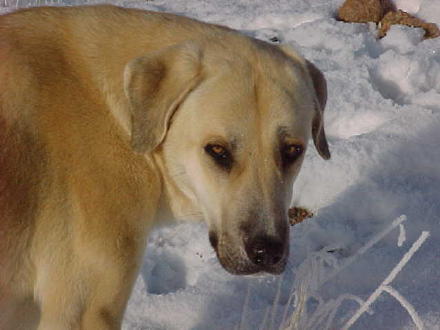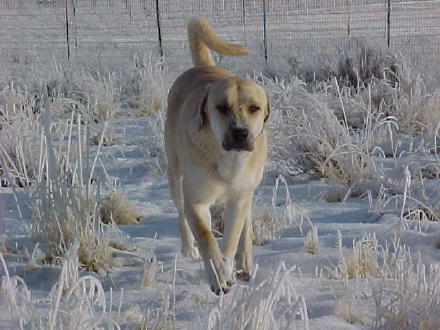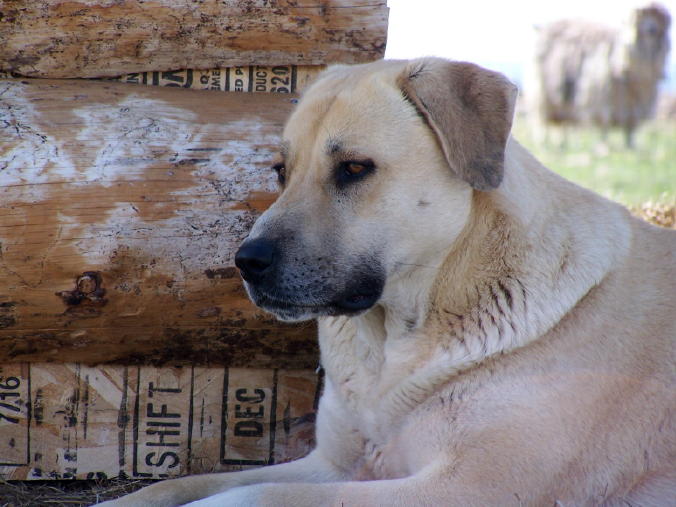 **OFA-GOOD**ELBOWS-NORMAL**THYROID-NORMAL**
LOST ARMADILLO'S OUTLANDER "CLARE"
PEDIGREE
HISAR KARTAL

AUST CH HISAR MIMAR


HISAR RAMONA


AUST CH COBANKOPEGI BABAYANI


AUST CH STOCKDOG SULTAN


AUST CH ROBINHILL BARISCI


AUST CH AUSTURK BURTON


AHMET OF AVANOS
OFA-EXCELLENT


GERLACH BEAU
OFA-GOOD


AGAPE FAYDA
OFA-GOOD


LOST ARMADILLO'S HOPES N DREAMS


MASALLAH ANA OGLAN TOLI
OFA-EXCELLENT


ORCHARD HOUSES KD
OFA-EXCELLENT


SENFLOWER'S TESHIR
OFA-GOOD





KIM GRAY
DAVIS CREEK CALIFORNIA
(530)233-4461
lostarmadillo@citlink.net