Lost Armadillo Ranch Anatolian Shepherd Dogs
"TRUE"
LOST ARMADILLO'S DREAM COME TRUE

TRUE AS A PUPPY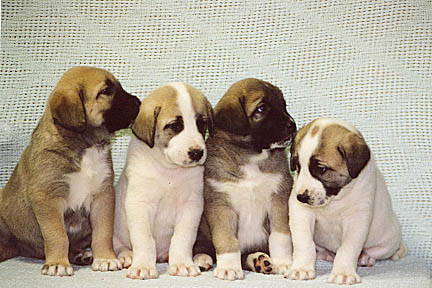 True was one of 4 males in a litter of 9 puppies born September 23th, 2000. He is the second puppy from the left.

CAN YOU GIVE ME A BOOST!!!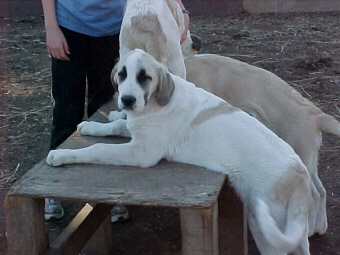 His mother K.D. is our first anatolian. I was very fortunate to personally know Kathy Gerlach and her exceptional dog Beau, True's sire.


SMART BOY- One year old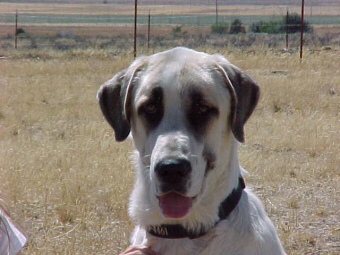 True always wants to please. Well..... unless he has something else on his mind.

True is very tolerant. He has been shown in JR 4-H showmanship by my 8 year old son, in an arena with rabbits, chickens, dogs and even a cat. He took 4th place.


VERY ALERT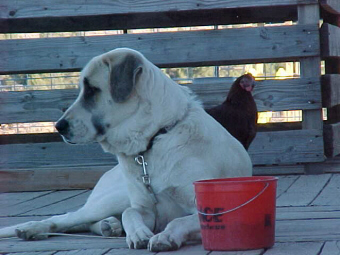 He is excellent with livestock.

True is everything we look for in an anatolian. He can be fierce when needed. He is very intellegent and able to tell when there is any threat. He has a calm confidence.


OUR PRETTY BOY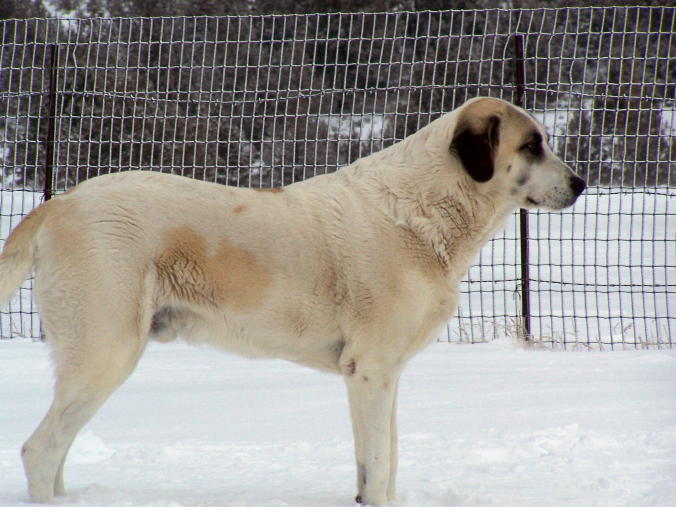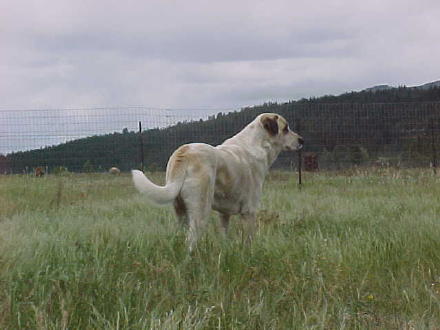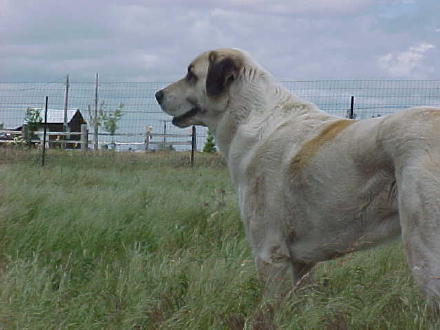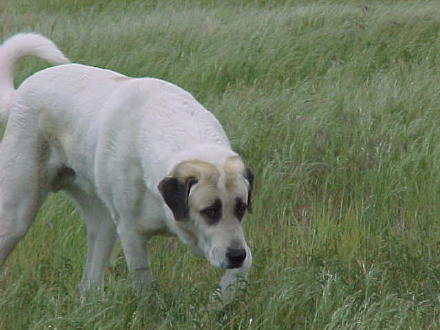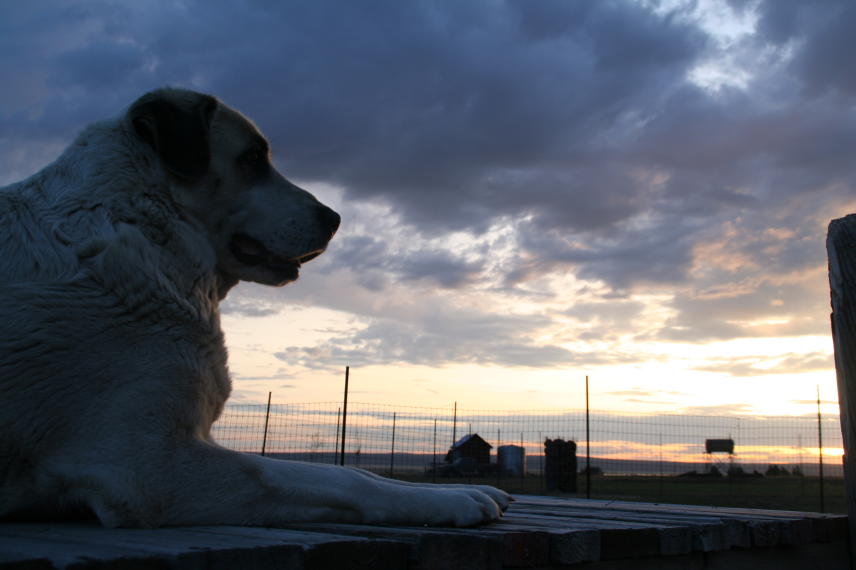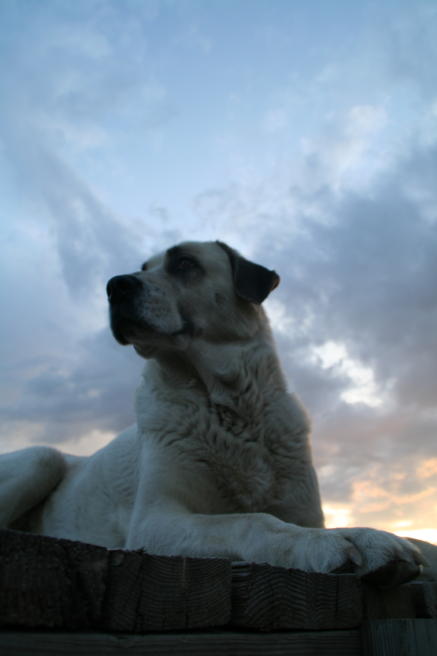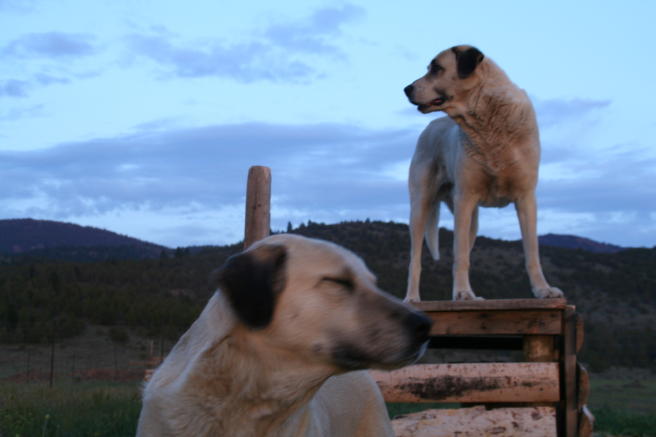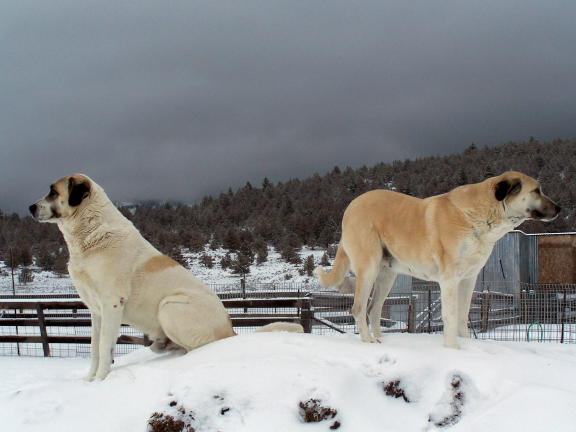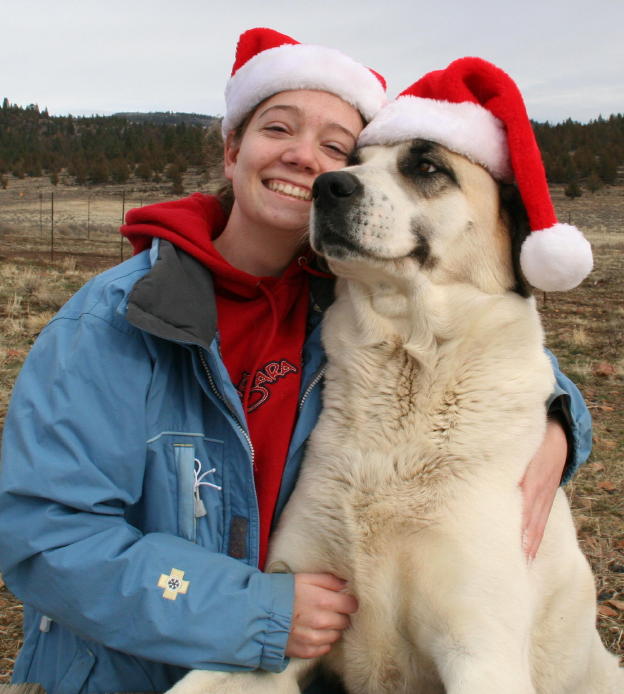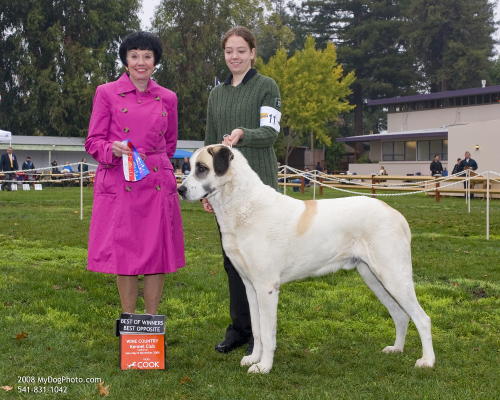 True received Best Veteran Dog at the ASDCA National Specialty Dog Show 2009!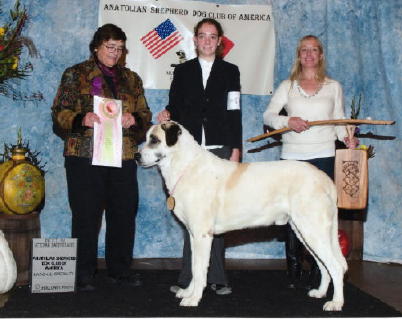 TRUE
------------
AKC ~ ASDCA ~ UKC
-----------------------------
OFA-GOOD
-------------------------------
THYROID NORMAL
---------------------------------




TRUE'S PEDIGREE



CAPER OF SAKARYA

AHMET OF AVANOS
OFA-EXCELLENT


SIVAS OF AVANOS


GERLACH BEAU
OFA-GOOD


KIBAR KODAMAN BOAZ


AGAPE FAYDA
OFA-GOOD


VADNAIS GUZEL-IC


ASKAR OF AKARCA KOYU


MASALLAH ANA OGLAN TOLI
OFA-EXCELLENT


ALA OF YASSIPINAR


ORCHARD HOUSES KD
OFA-EXCELLENT


SENFLOWER'S SAVASCI


SENFLOWER'S TESHIR
OFA-GOOD


MASALLAH KENDINE





KIM GRAY
DAVIS CREEK CALIFORNIA
(530)233-4461
lostarmadillo@citlink.net