Lost Armadillo Ranch Anatolian Shepherd Dogs
"KELI"
LOST ARMADILLO'S MASKELI

KELI AS A PUPPY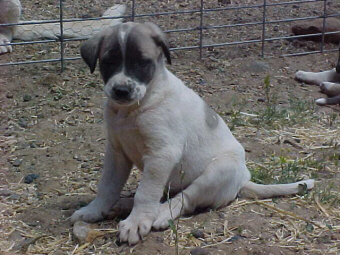 Keli was born April 24th 2002. Our female K.D. and Kathy Gerlachs dog Beau are her parents. There were 11 puppies in the litter. She was the only pinto female. She is registered with A.K.C., U.K.C. & ASDCA

FAMILY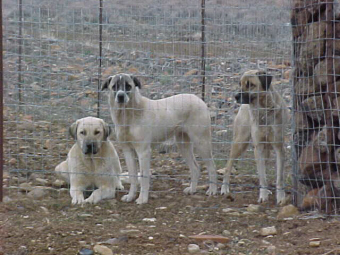 Her mother K.D. is our first anatolian. K.D. is an excellent teacher.


SMART GIRL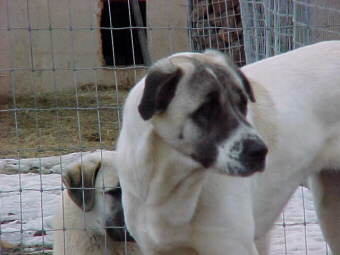 Keli has all of the traditional anatolian traits, she is very intelligent, extremely independent and self confident.

VERY SERIOUS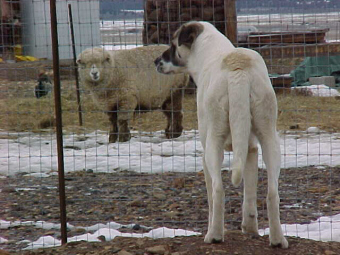 Keli has been raised with sheep.


A SWEET MOMENT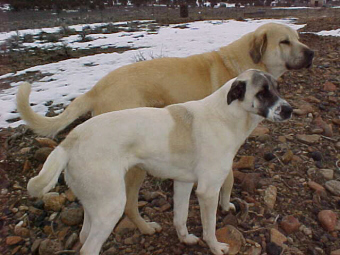 Keli is a true working dog at all times. No matter what time of day or what the weather, She is the first one to the fence.

EXTREMELY CORRECT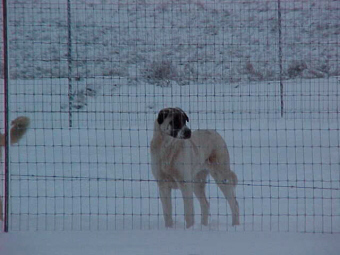 Keli is sleek, strong and agile.


OUR PRETTY GIRL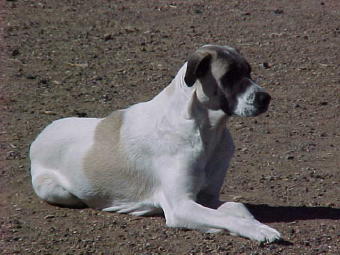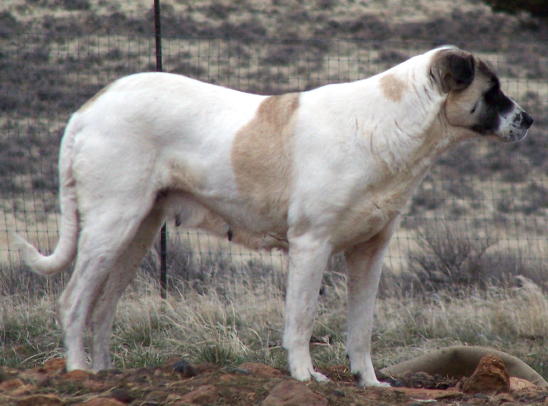 KELI'S PEDIGREE
OFA GOOD- THYROID NORMAL

AKC-ASDCA-UKC
----------------


CAPER OF SAKARYA


AHMET OF AVANOS
OFA-EXCELLENT


SIVAS OF AVANOS


GERLACH BEAU
OFA-GOOD


KIBAR KODAMAN BOAZ


AGAPE FAYDA
OFA-GOOD


VADNAIS GUZEL-IC


ASKAR OF AKARCA KOYU


MASALLAH ANA OGLAN TOLI
OFA-EXCELLENT


ALA OF YASSIPINAR


ORCHARD HOUSES KD
OFA-EXCELLENT


SENFLOWER'S SAVASCI


SENFLOWER'S TESHIR
OFA-GOOD


MASALLAH KENDINE





KIM GRAY
DAVIS CREEK CALIFORNIA
(530)233-4461
lostarmadillo@citlink.net